Sampling on a stretched Canvas
Sampling is a technique for transferring printed photos using wet, white paint. It is demonstrated on a canvas as a B/W base for a coloured painting.
How to do it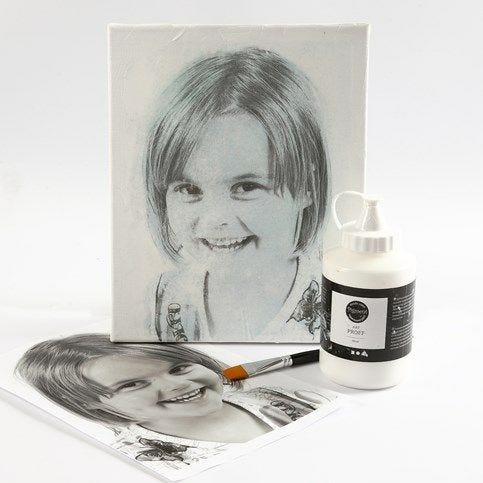 1.
Briefly about sampling (which has several meanings): A transfer technique in visual arts, where photography and painting are combined. Note that the image will be mirrored when transferred.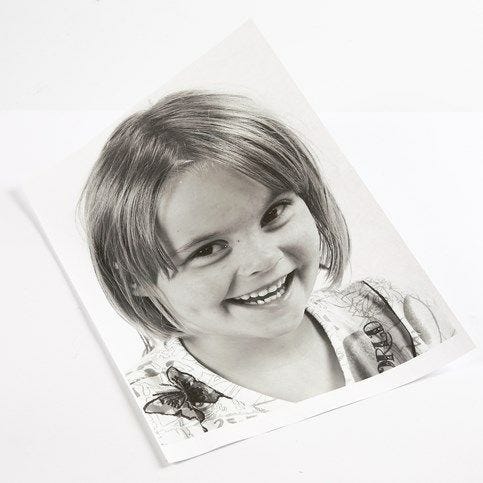 2.
Print out a B/W portrait or similar onto white copy paper (the greater the constrast, the better the result). NB: Certain printers print black with a green sheen.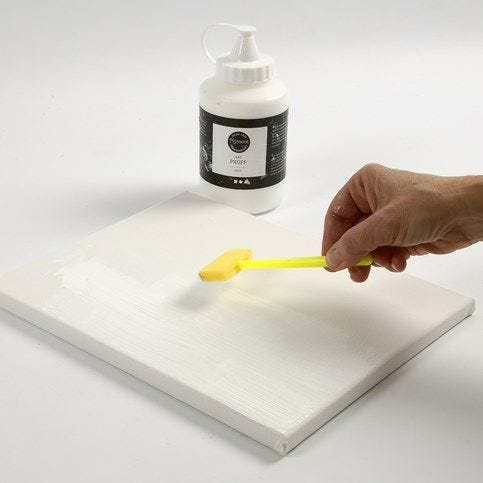 3.
Apply a thick coat of white acrylic paint; Art School.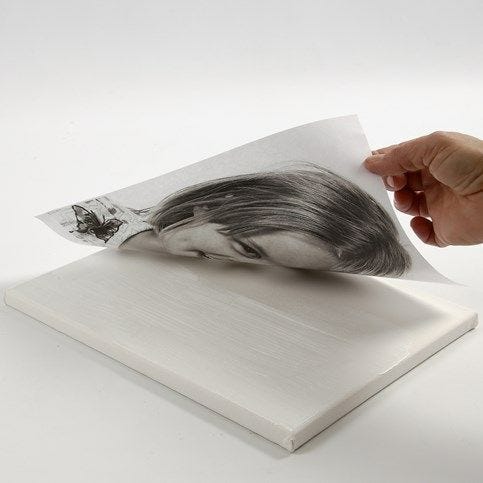 4.
Place the print face down into the wet paint. Smooth the print and leave to dry.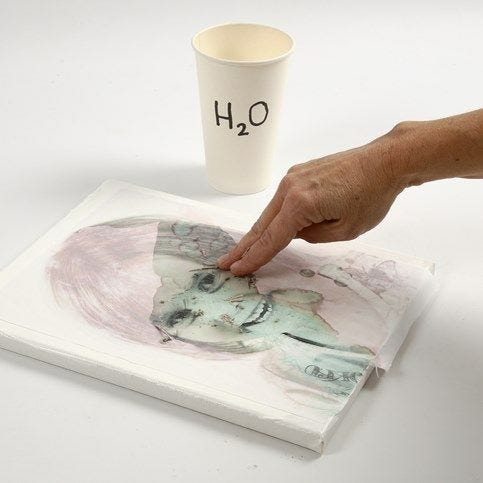 5.
With patience and caution remove the print from the canvas. Use a bit of water to rub off the paper bit by bit until the print on the canvas appears. Leave to dry.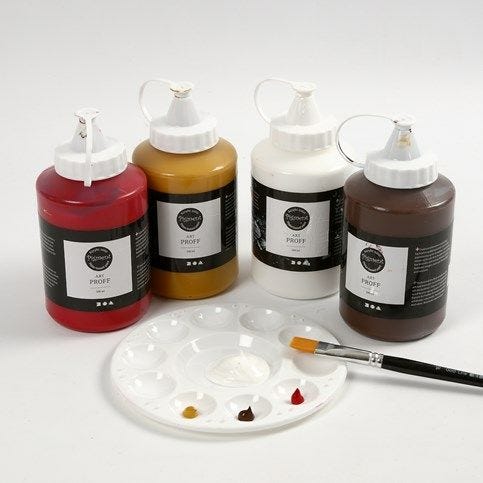 6.
Painting the canvas. If you want a light color, as in this example, mix the white paint according to your taste with a few drops of each of the colours - ocher, red and brown.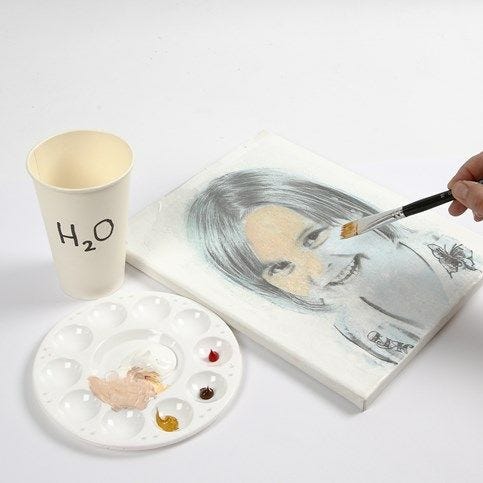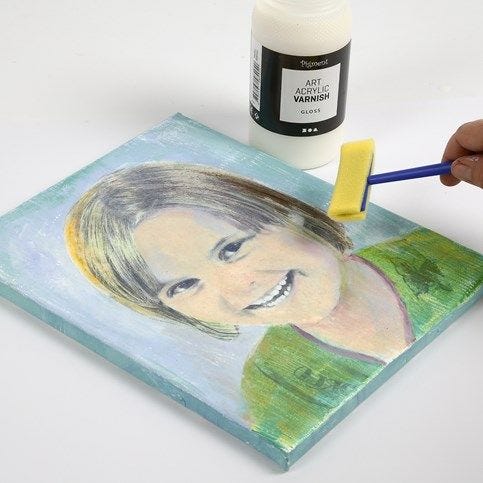 8.
When dry, varnish the finished painting for a shiny surface.