Relief Technique with 3D Liner
3D liners are ideal for adding a patterned structure to surfaces which can be included in a patina technique. Draw directly onto the surface with the drawing tip on the bottle and leave to dry. Plus Color craft paint is excellent for rubbing over with a foam stencil brush – a fun and exciting technique.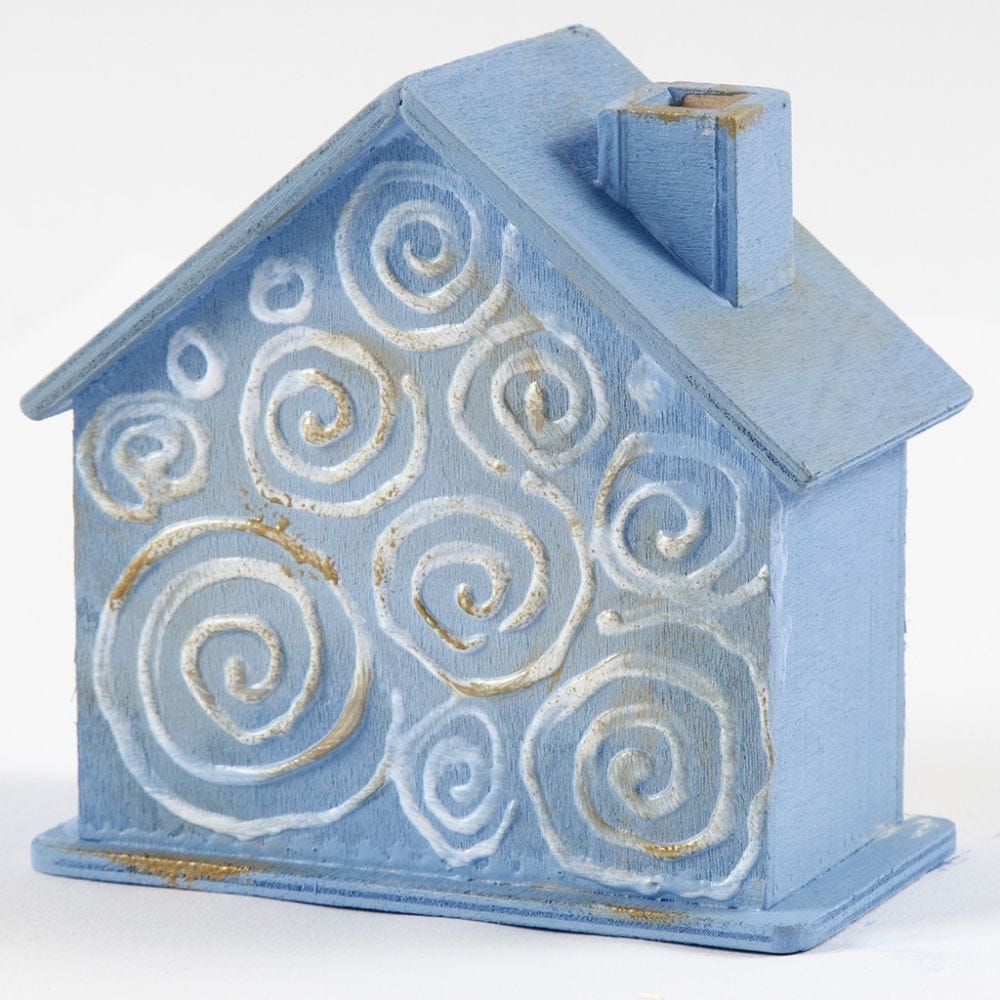 How to do it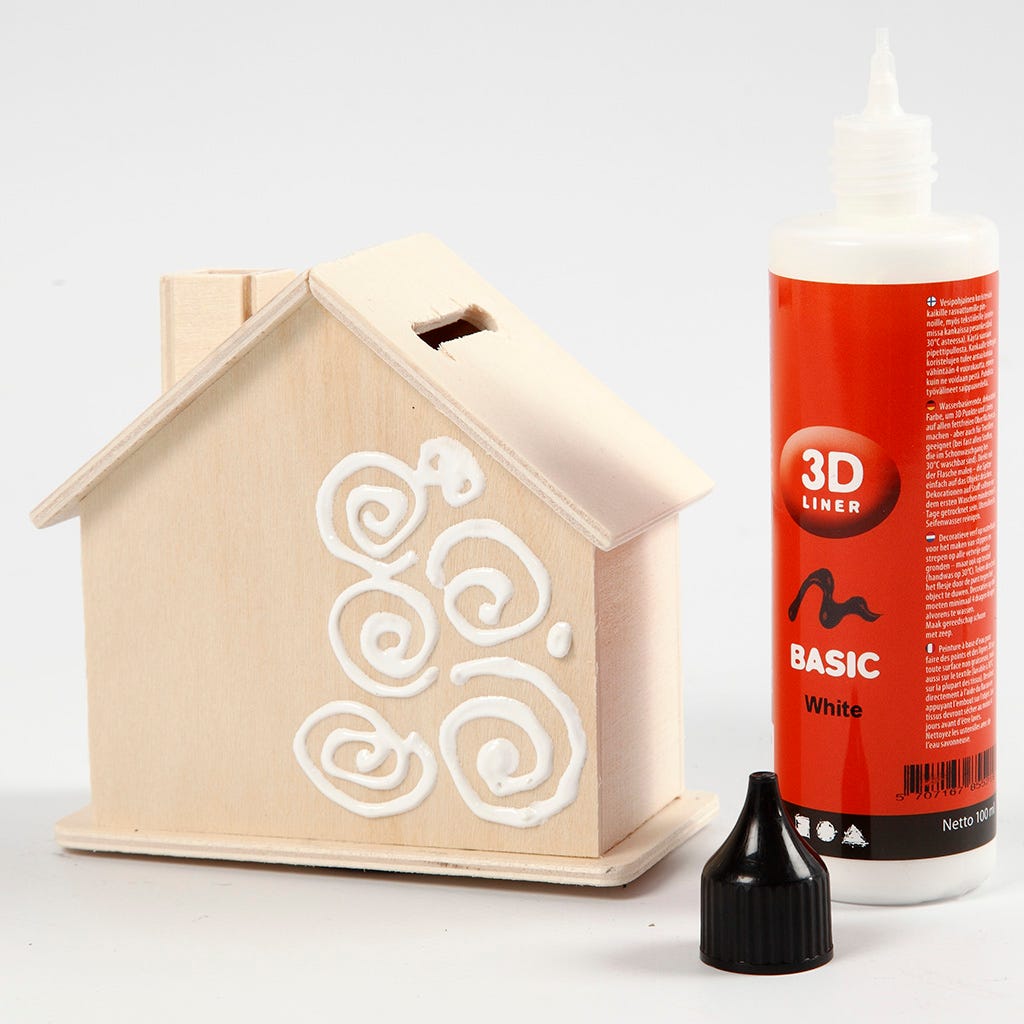 1
The relief paint 3D liner is applied with the drawing tip on the bottle. Choose whether you want a patterned structure to cover the surface of the product completely or partially. Here we have chosen white which appears neutral, but all the 3D liner colours will have different effect. Leave to dry for 8-10 hours.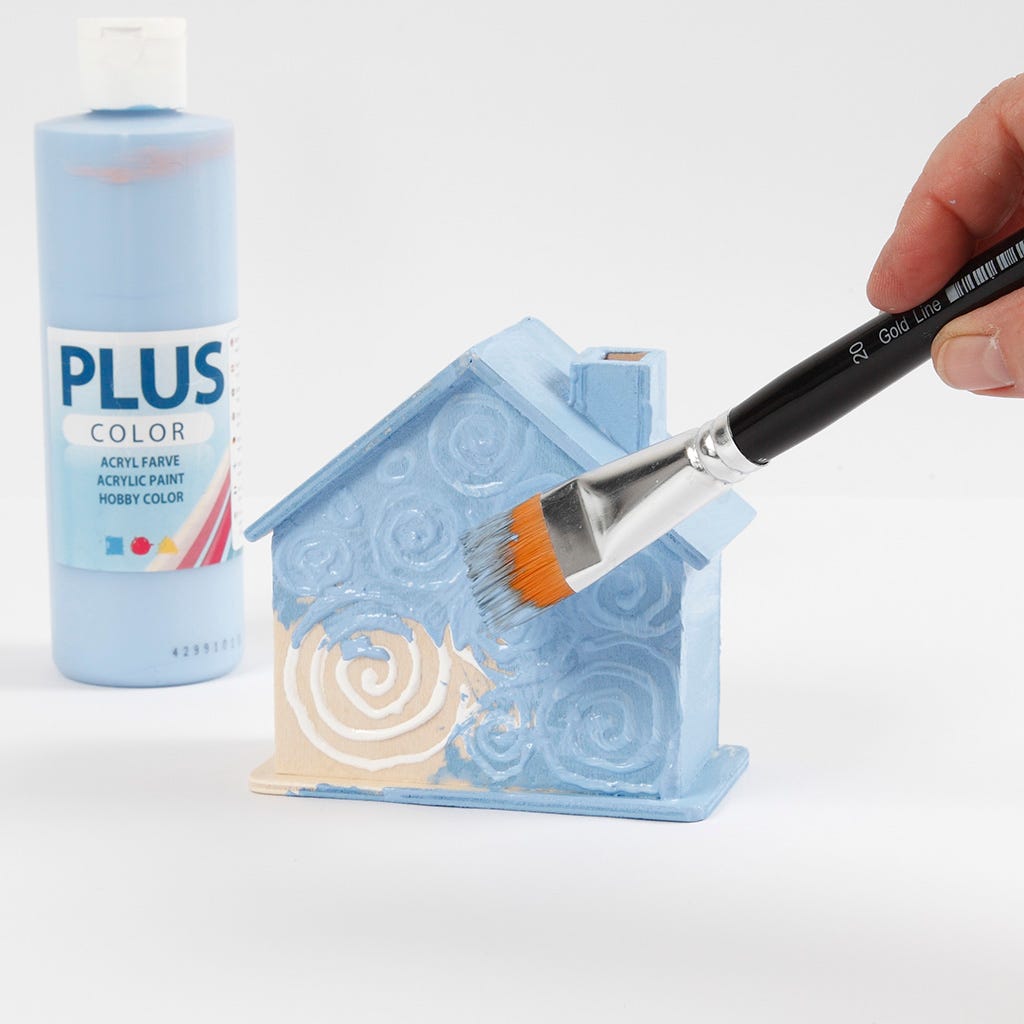 2
Paint the wooden item with Plus Color craft paint (which has an excellent opacity).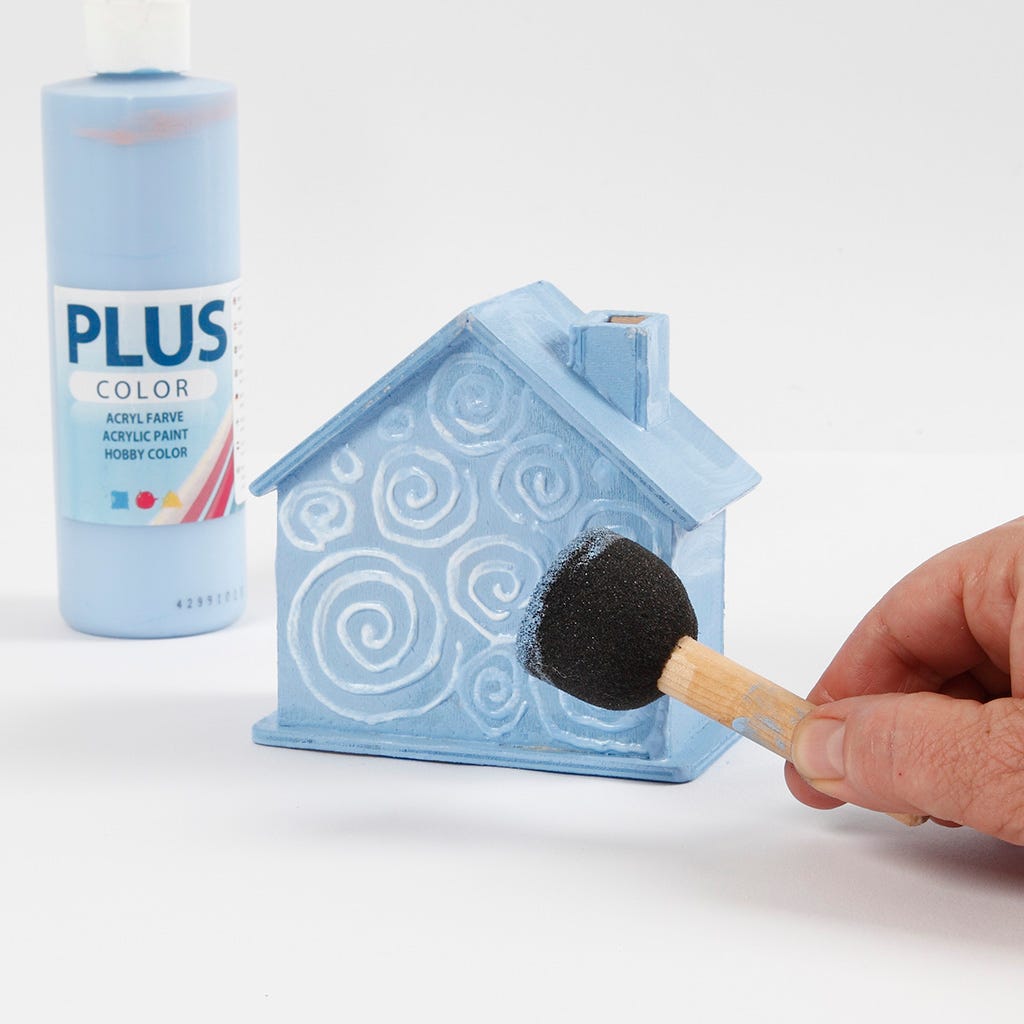 3
Rub a foam stencil brush in light,circular movements over the 3D liner surface design before the paint dries so that you rub off some of the paint. You may slightly moisten the foam stencil brush.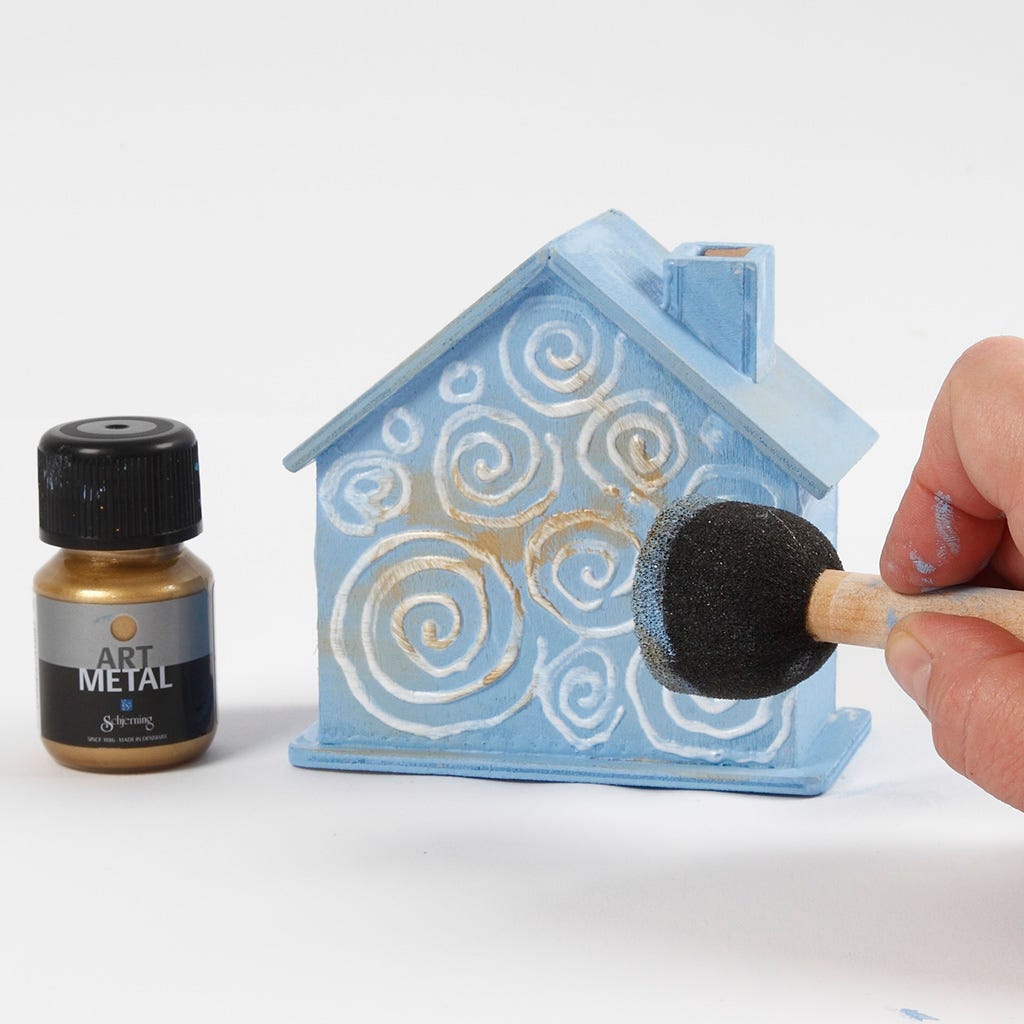 4
Depending on the look you prefer, you can dab on top of the 3D design using, for example, Art Metal gold paint. Most importantly, when applying a patina, all paint application must be slightly transparent in order to achieve the best effect.