Pom-pom Pendants from Spaghetti (Fabric) Yarn or Denim Fabric Yarn
You can make a pom-pom either from denim fabric yarn or from flat knitted spaghetti (fabric) yarn. The pom-pom is attached to a keyring with a chain to use as a handbag pendant.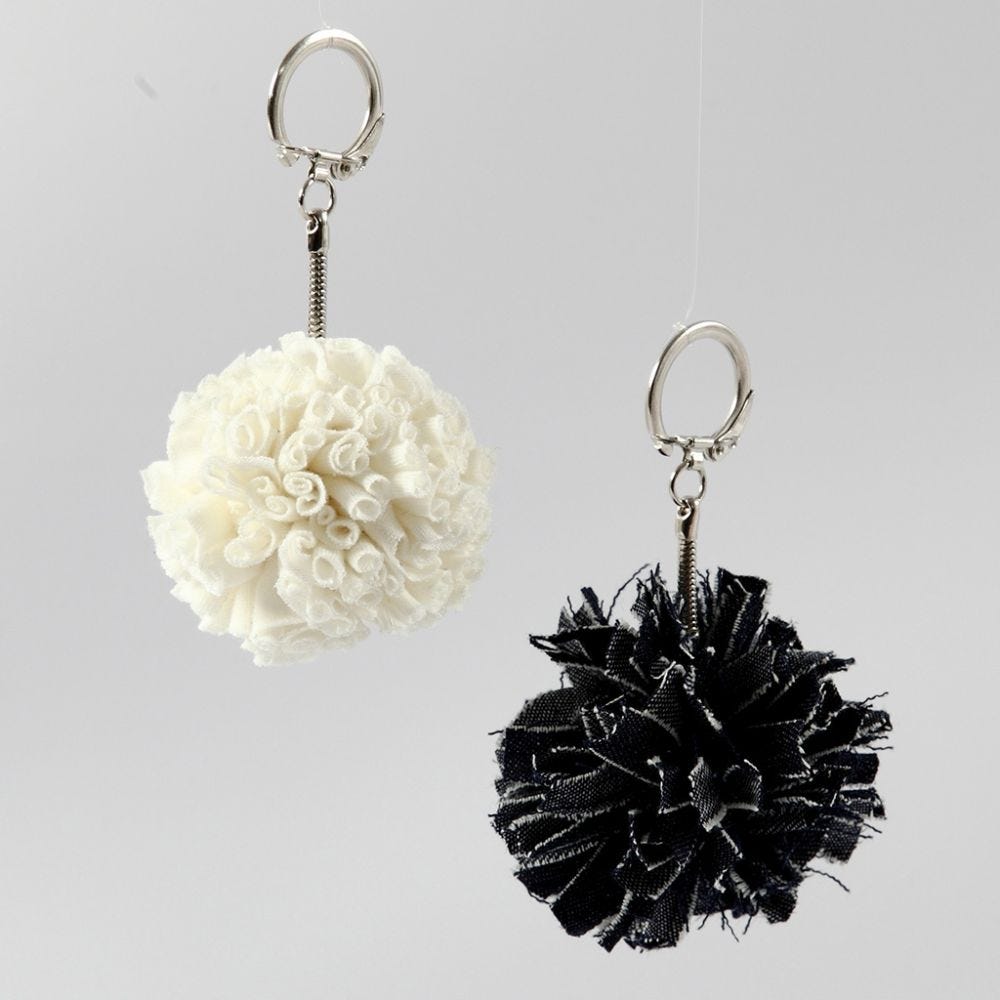 How to do it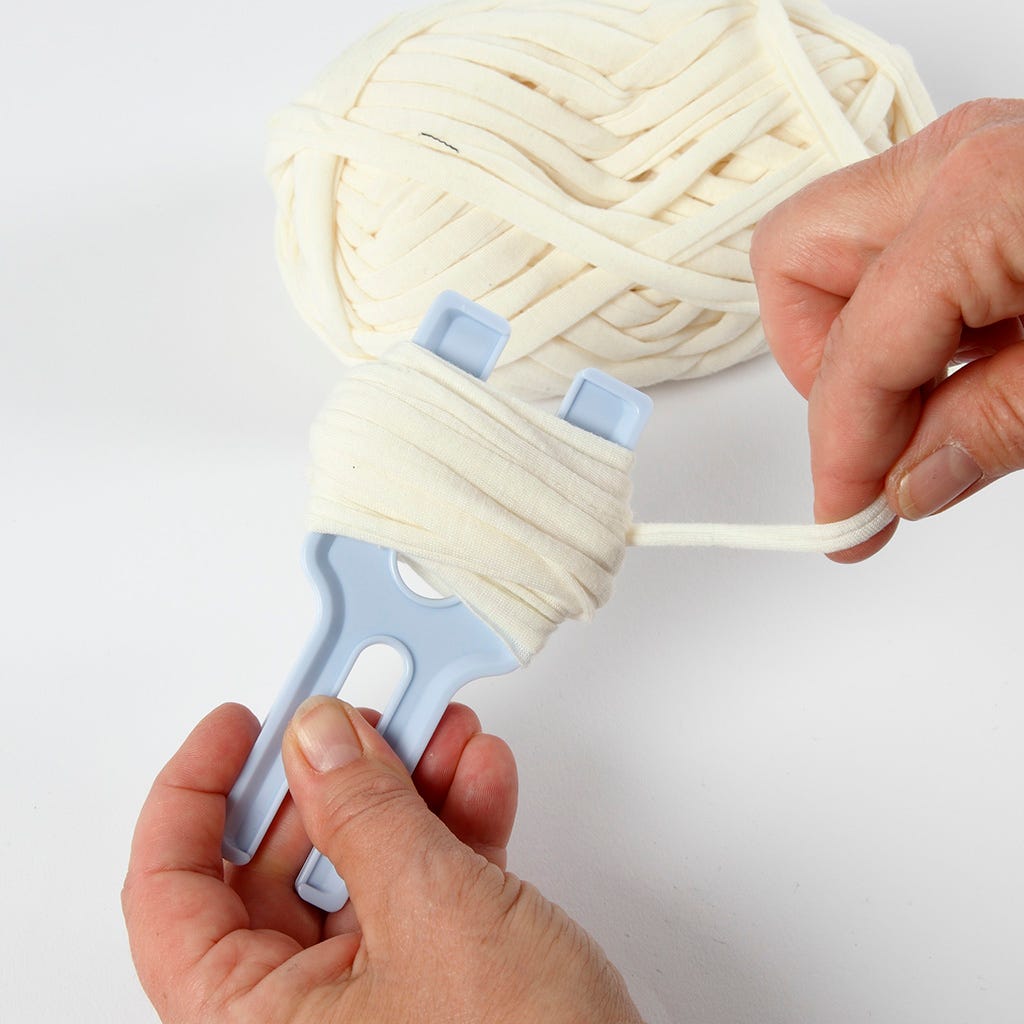 1
Wind the yarn around the wide end of the pom-pom tool.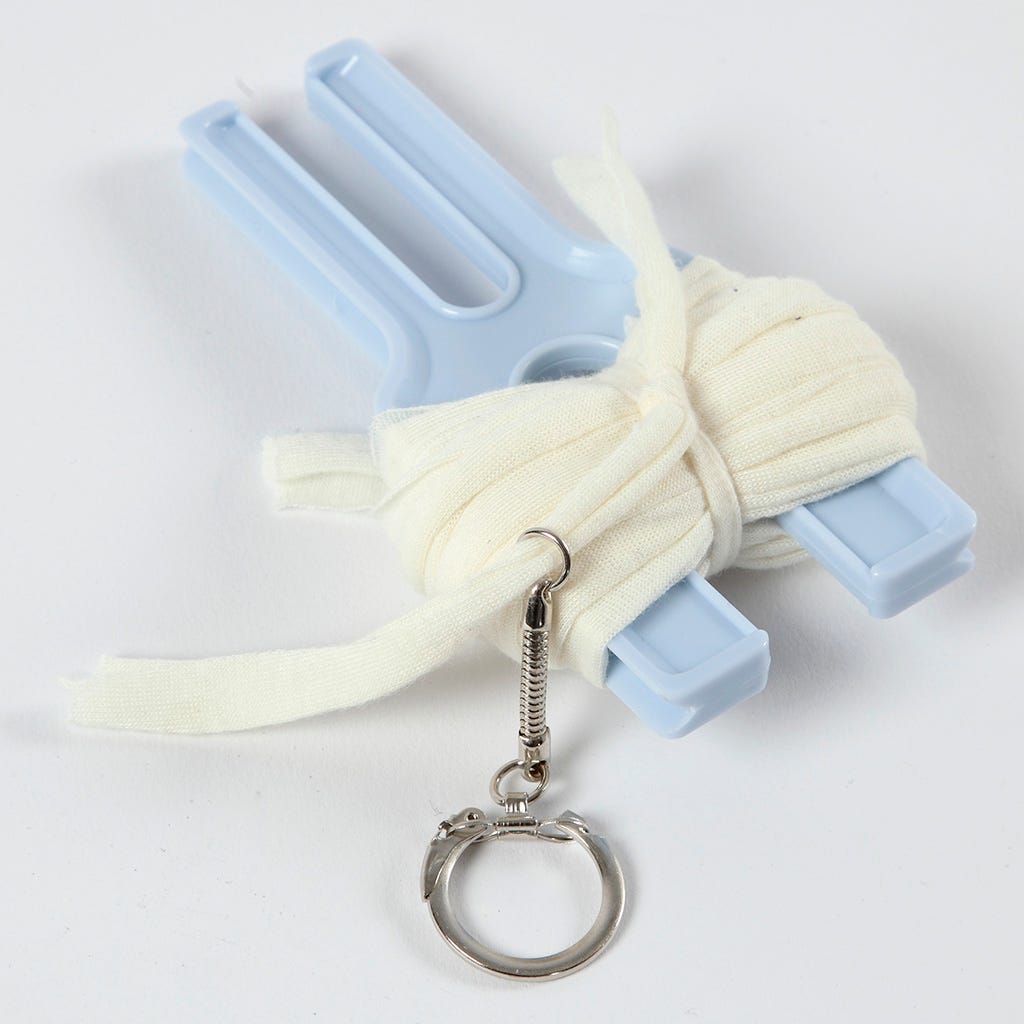 2
Tie a knot around the wound up yarn, tighten and attach a round jump ring from the keyring onto the yarn. Tie another knot and tighten.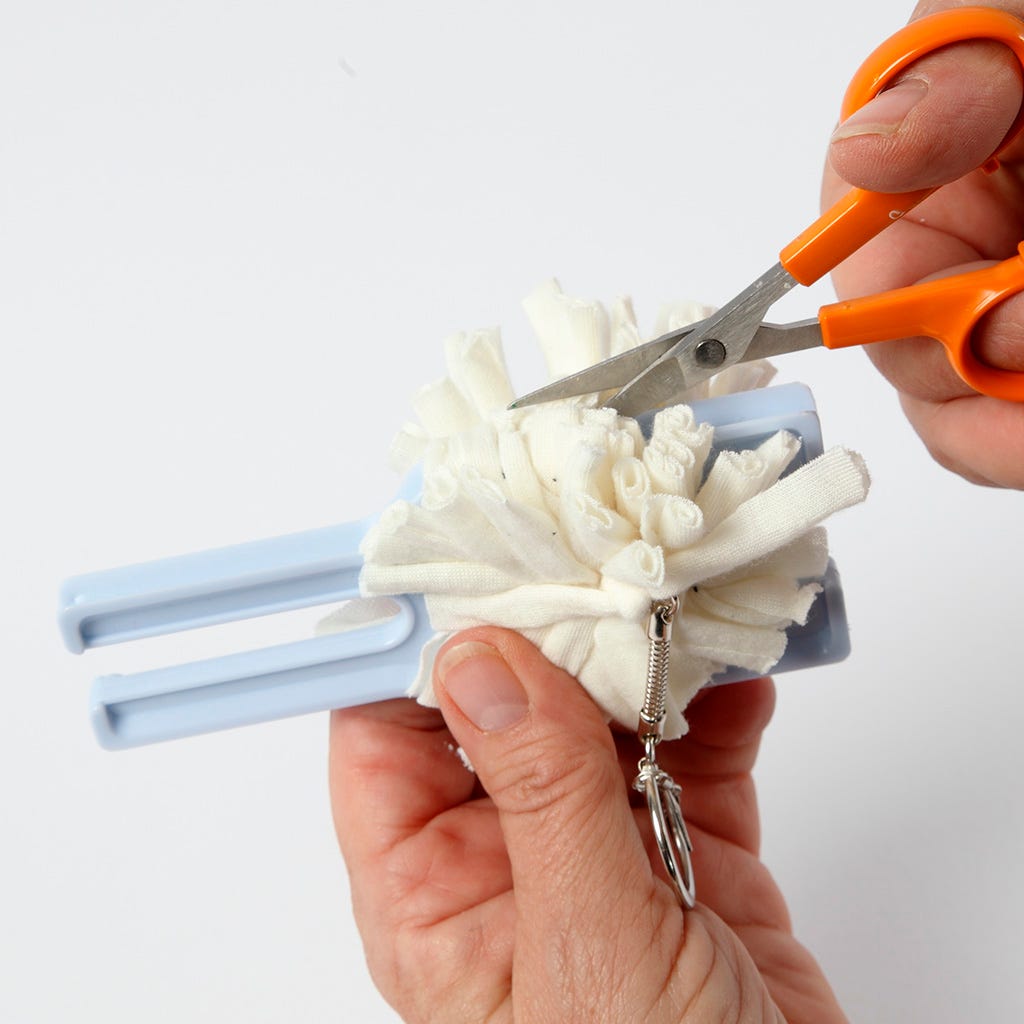 3
Cut open. We recommend using a good pair of scissors which has not been used for paper/card when cutting fabric.
I'm shopping as
b2c incl. tax
b2b excl. tax
b2g excl. tax
Go back
I'm shopping as
Continue as guest
Copyright © 2013-present Magento, Inc. All rights reserved.