Painting and decorating on Wood
Wooden products are ideal for decorating with Plus Color craft paint which has an excellent opacity. Apply Plus Color craft paint with a brush and add lines and fine details with Plus Color craft paint markers.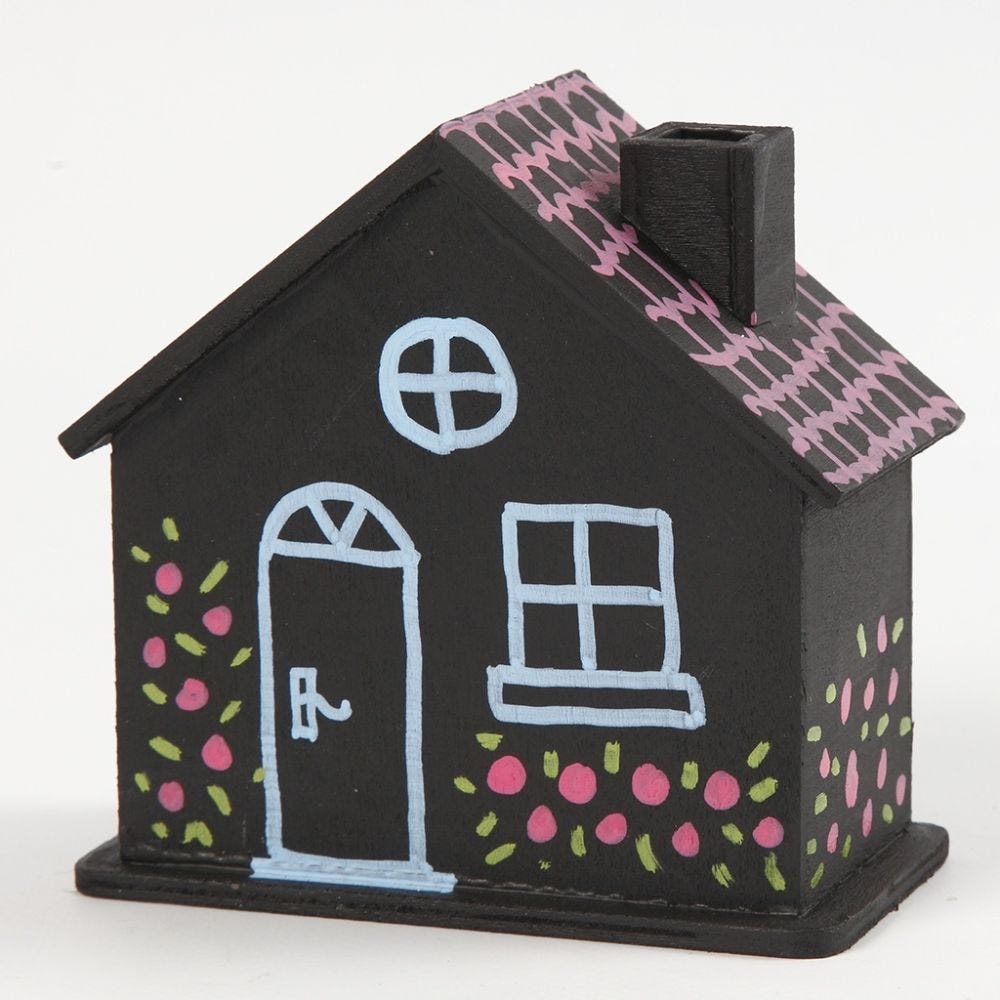 How to do it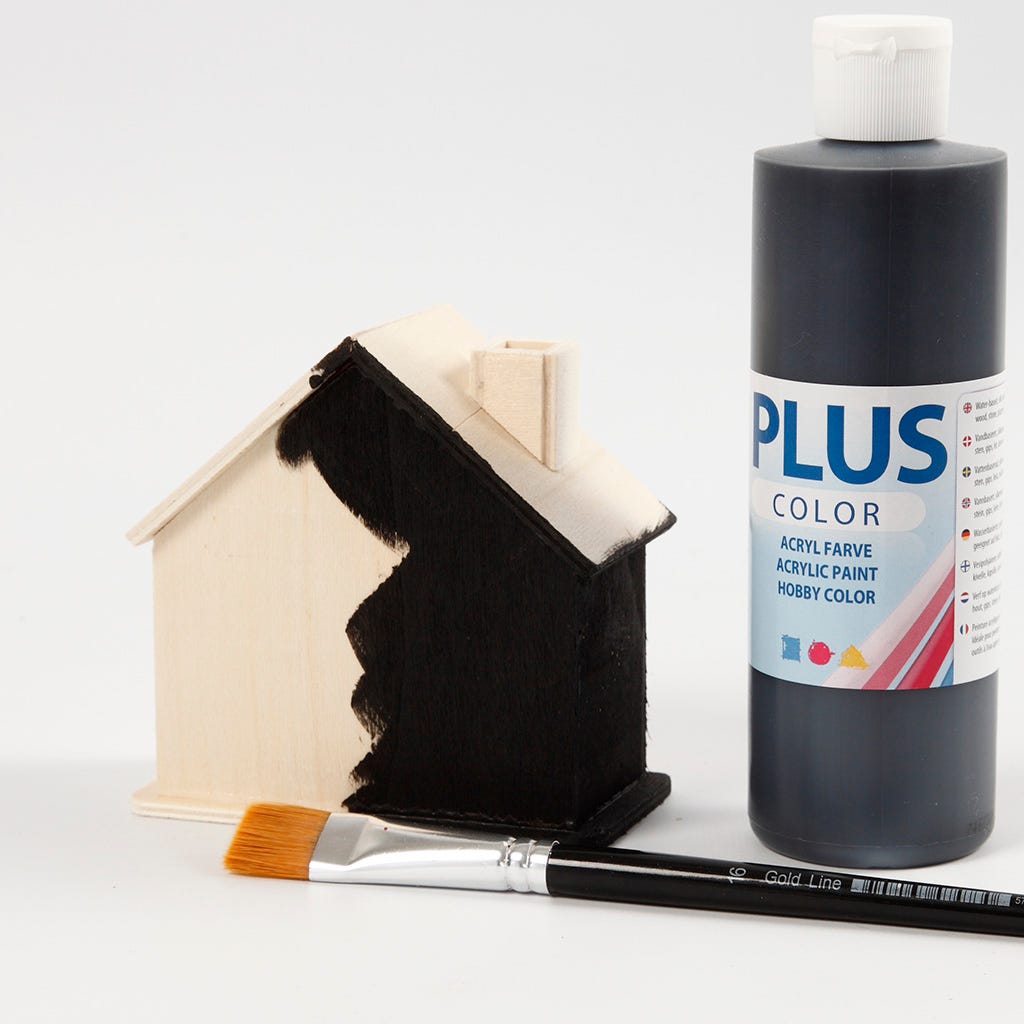 1
Paint with Plus Color craft paint and leave to dry completely. NB: some wooden products have a very absorbent surface – therefore, it may be an advantage to apply two coats of paint for a smooth and sealed surface prior to decorating with markers.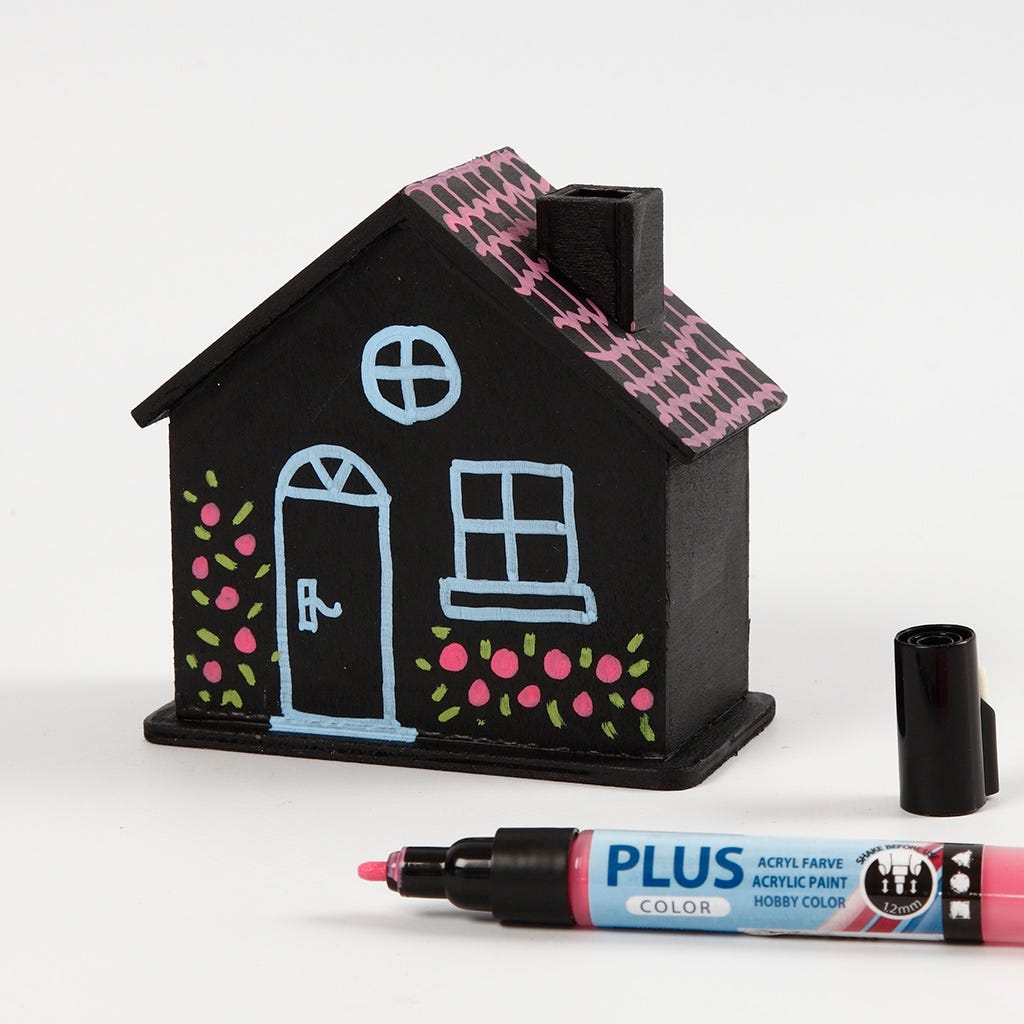 2
Draw with Plus Color markers when the surface has dried completely. The pump action paint markers work by gently pressing the drawing tip up and down a couple of times to make the paint flow to the felt tip. The marker is now ready for use. Shake the marker as you go along for a uniform colour. Leave to dry.