Marbled Terracotta Hanging Decorations
Marbled Terracotta Hanging Decorations
These terracotta figures are partly painted with craft paint and dipped in Magic Marble marbling paint. Ribbons are attached for hanging.
How to do it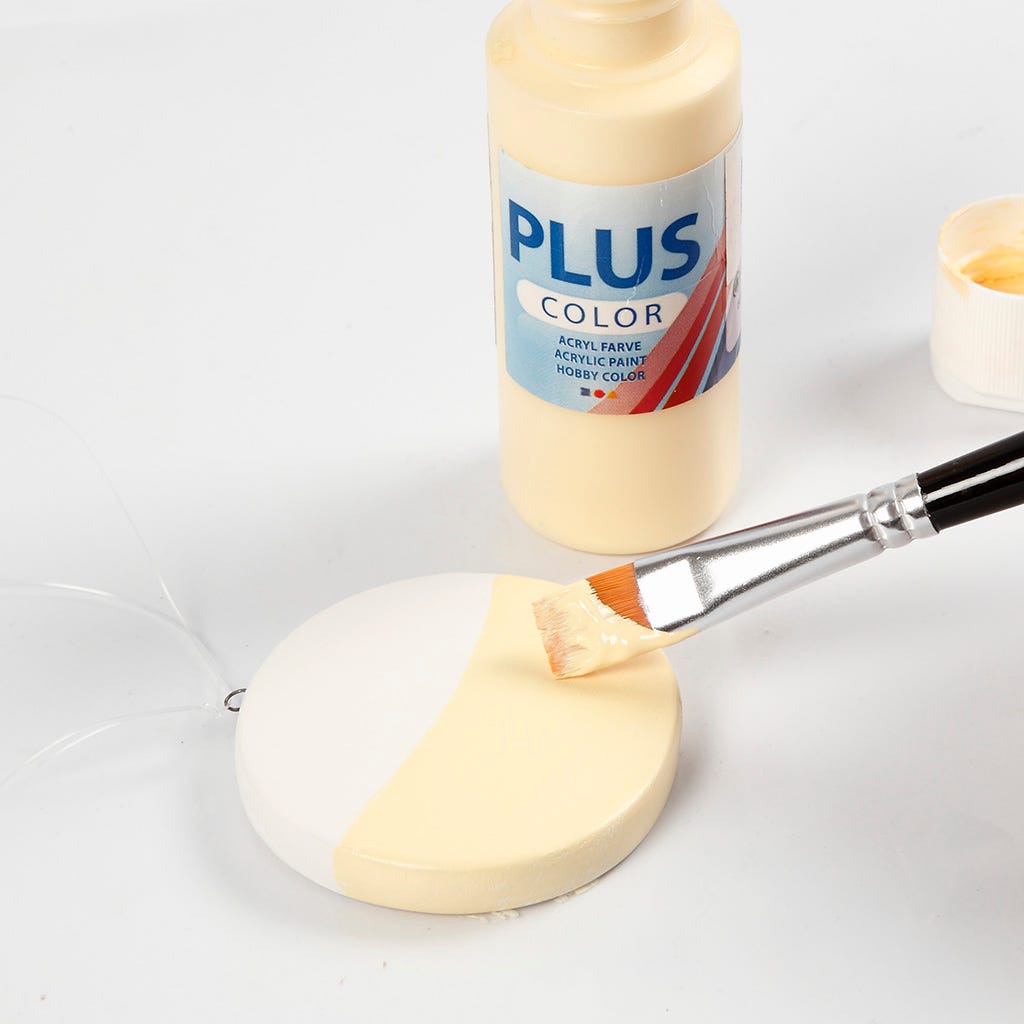 1
Paint the terracotta figure partly with Plus Color craft paint.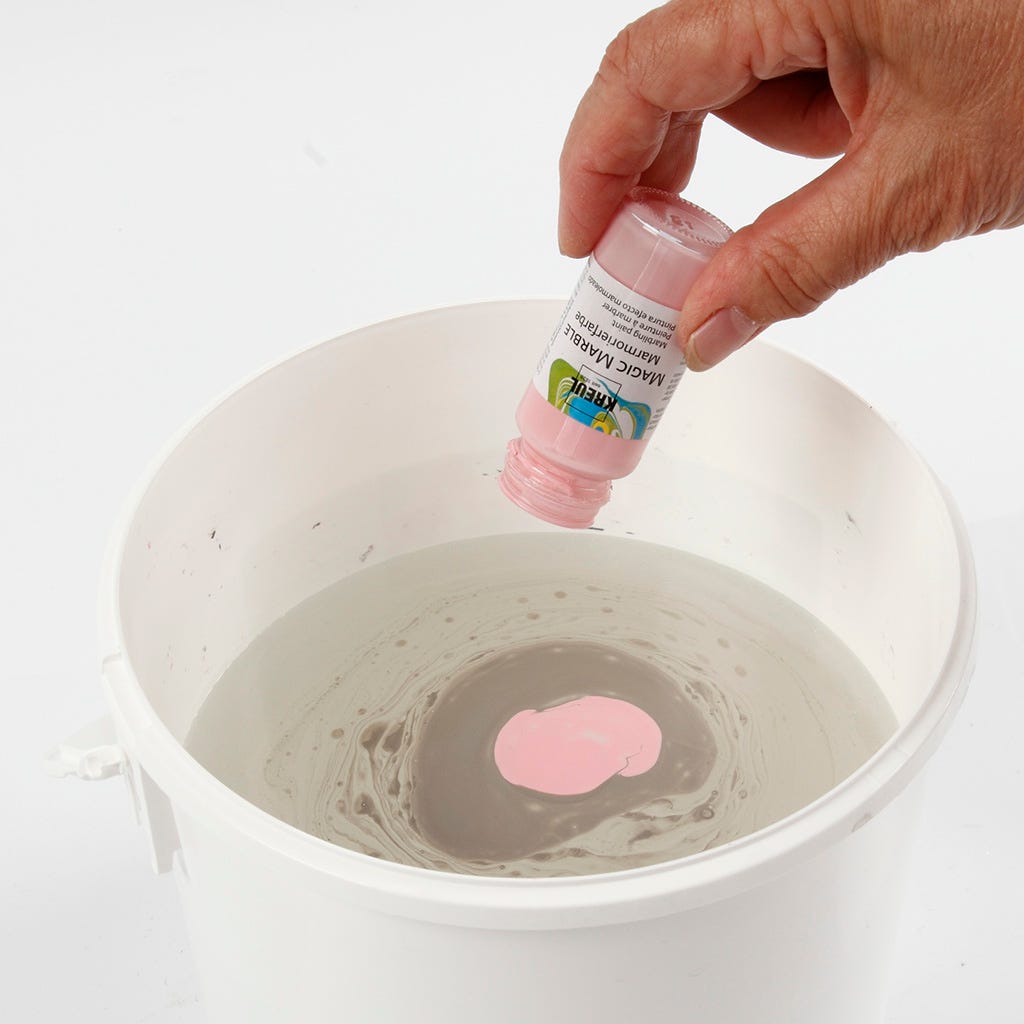 2
Shake the marbling paint bottle well. Drip some paint into a bucket with water. Do not use more than three colours for the same bath. The clear paint is used for sealing the surface of the item so you can see the marbling effect.
3
Pull a wooden flower stick carefully across the surface of the water, mixing the colours and making patterns.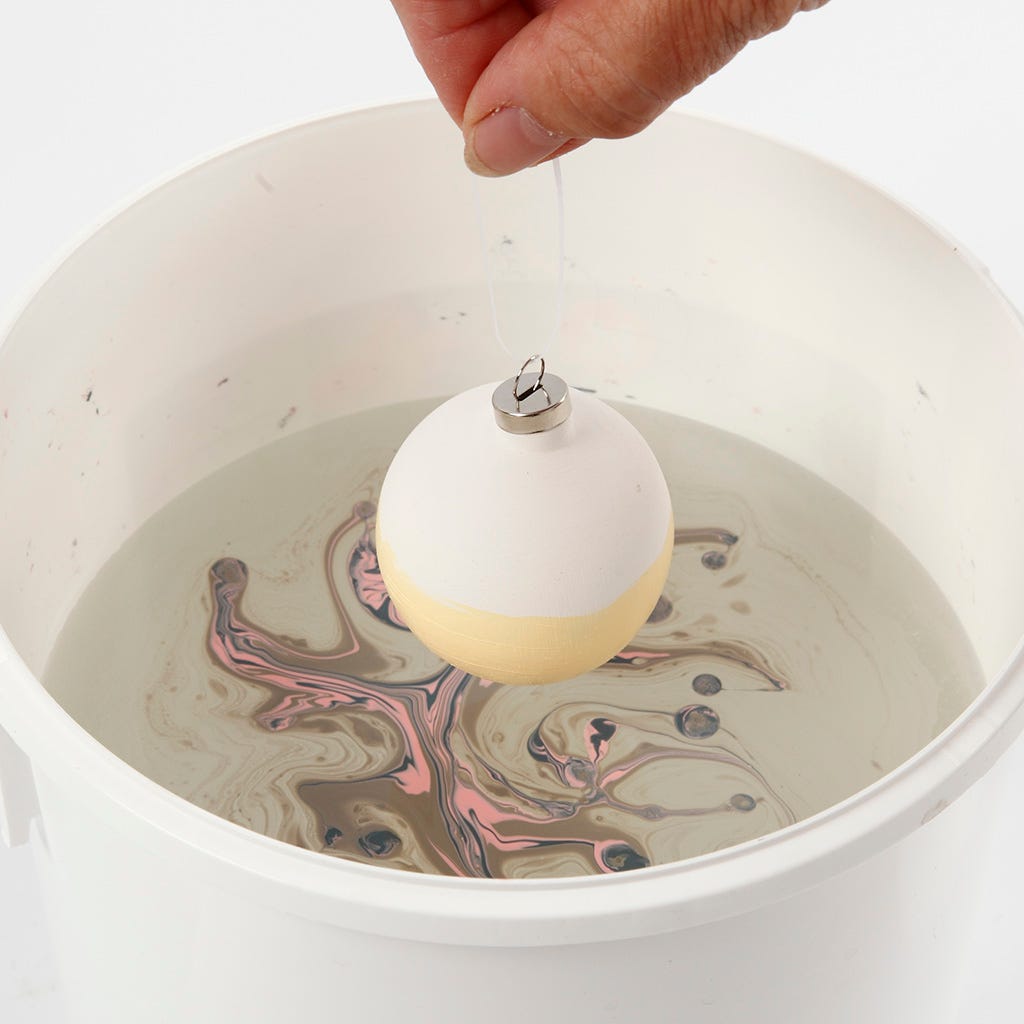 4
Dip the item into the bath below the surface. (The bauble will need to be pushed into the bath, so use the loop for hanging).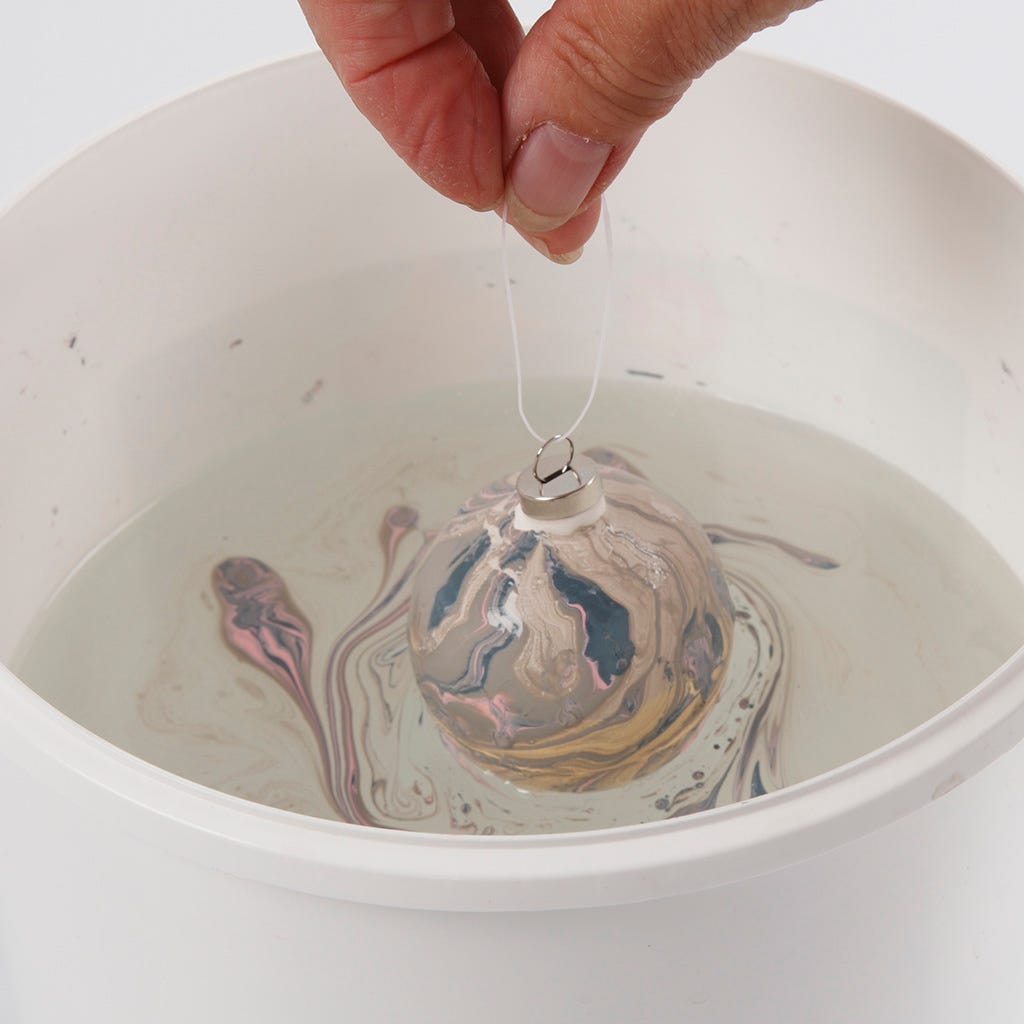 5
A tip: blow the colours over the the bauble and the excess paint away from the bauble before removing it from the bath, thus avoiding spoiling the pattern. Pour a new colour into the bath for the next dip.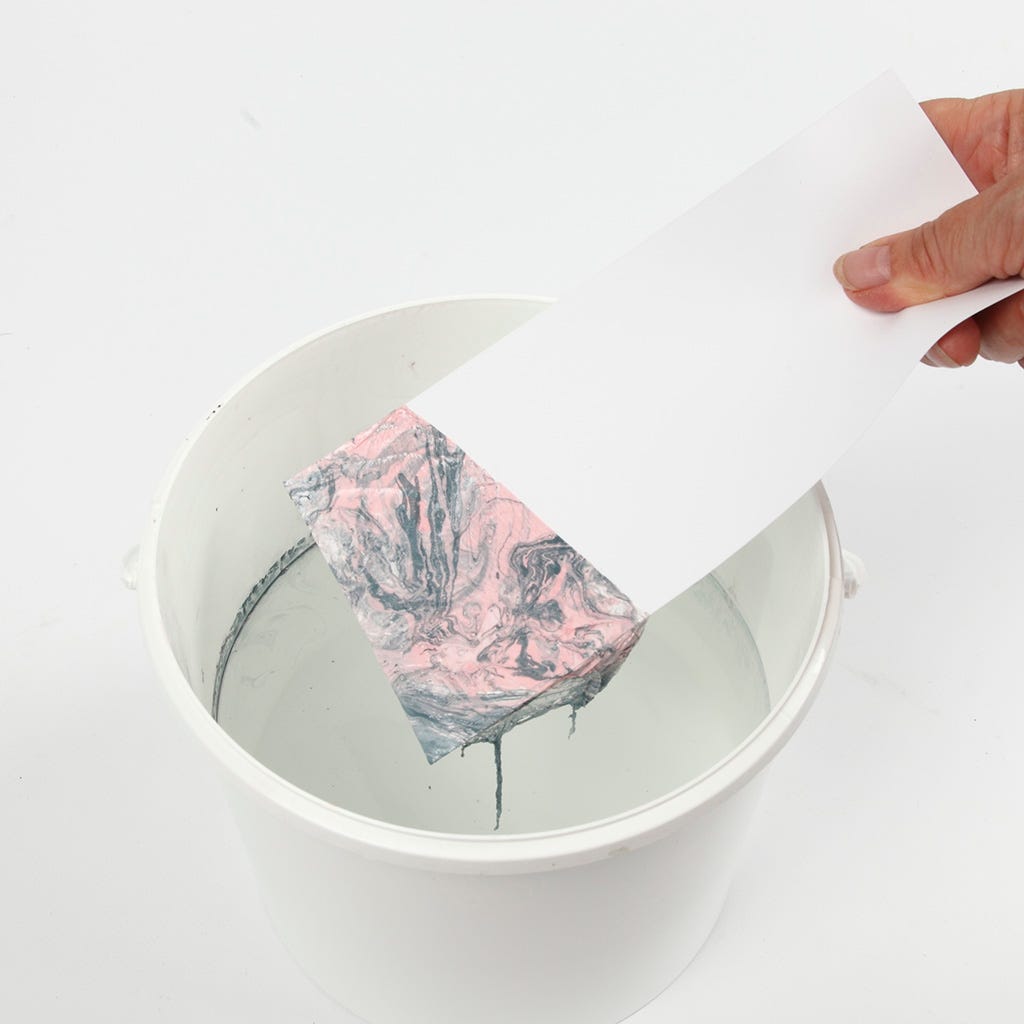 6
Don't pour away the water before you have removed the paint with a piece of card. Clean the bucket and your fingers with ordinary cooking oil.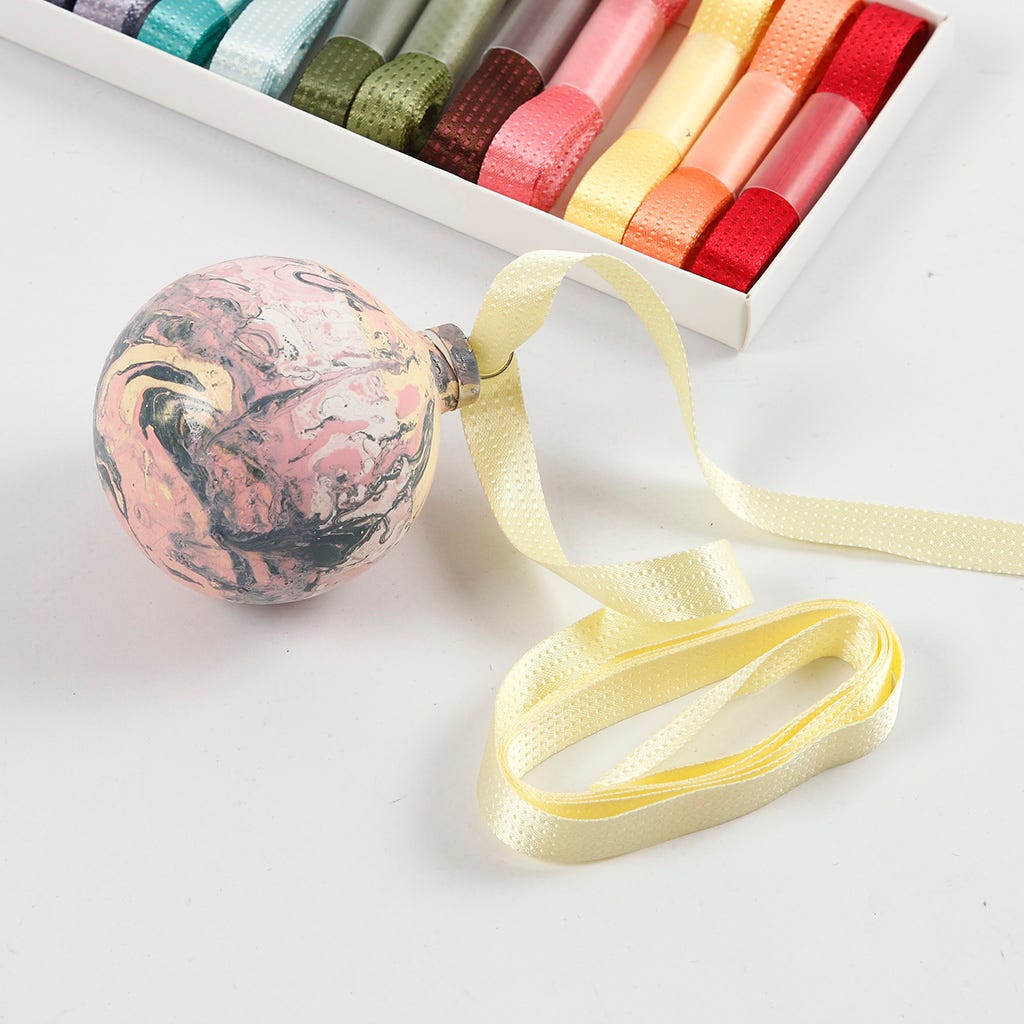 7
Tie a ribbon through the loop.
I'm shopping as
b2c incl. tax
b2b excl. tax
b2g excl. tax
Go back
I'm shopping as
Continue as guest
Copyright © 2013-present Magento, Inc. All rights reserved.