Make your own Clock with Clock Mechanism and Silk Clay
The clock mechanism is covered with Silk Clay. Subsequently a figure and a stand is modelled around the clock mechanism, ensuring that the clock can stand independently. We have chosen extra small hands for the teapot.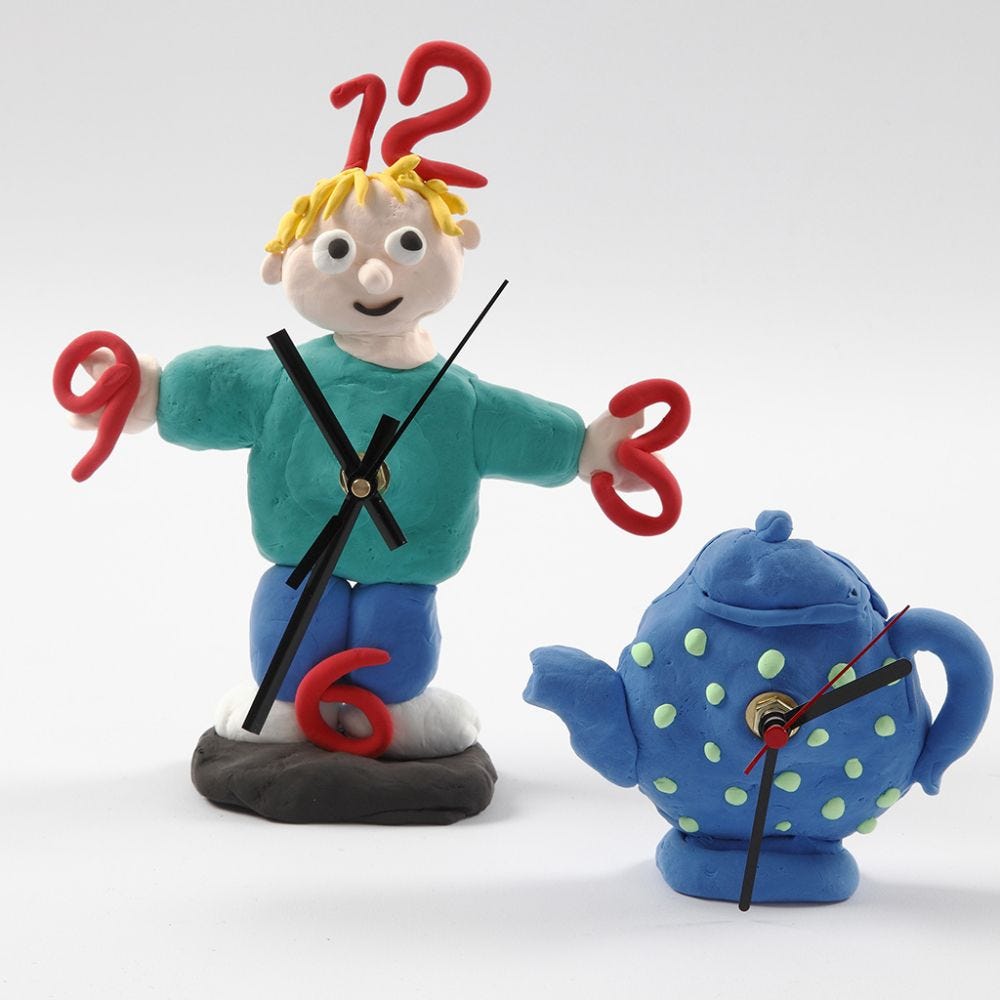 How to do it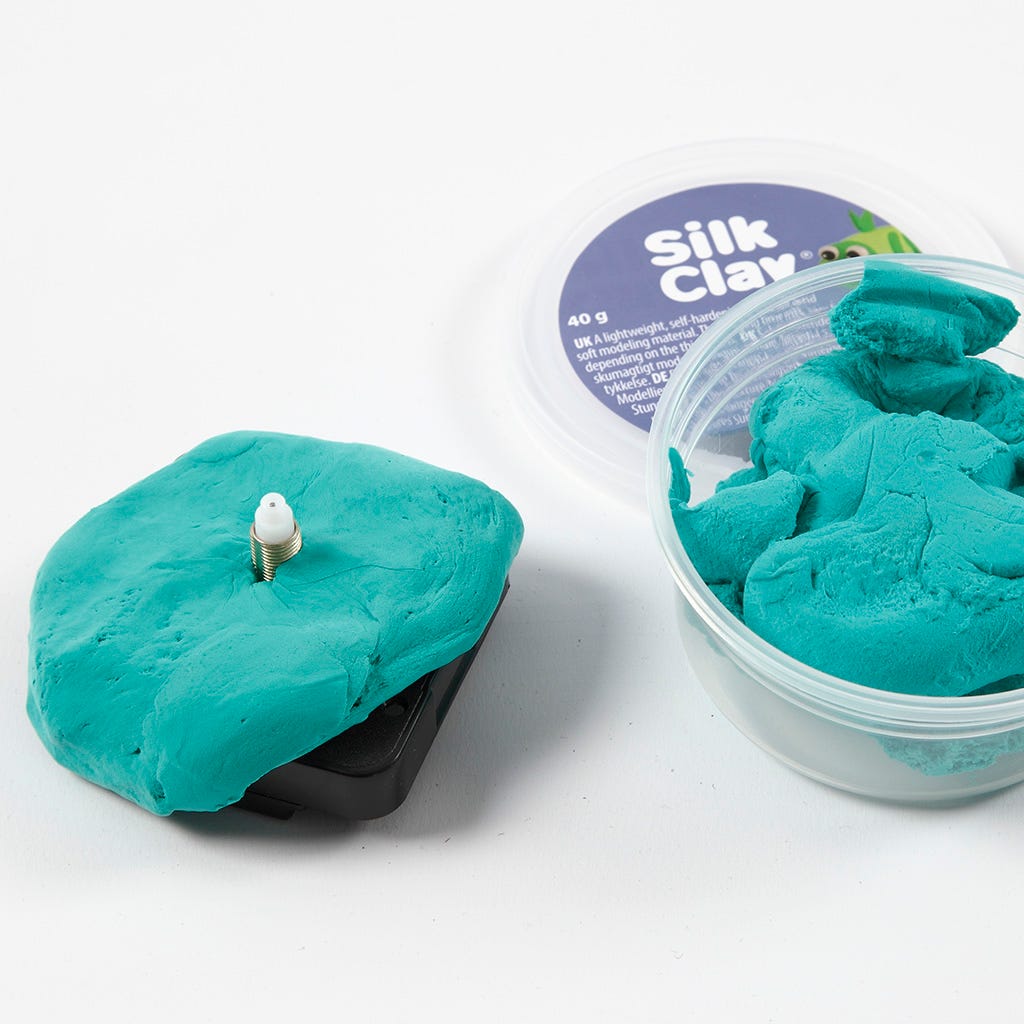 1
Model Silk Clay around the front of the clock mechanism. Please take care not to cover the opening for the battery compartment. Leave approx. 1 cm of the shaft uncovered as the clock hands will have to be attached to the shaft later on.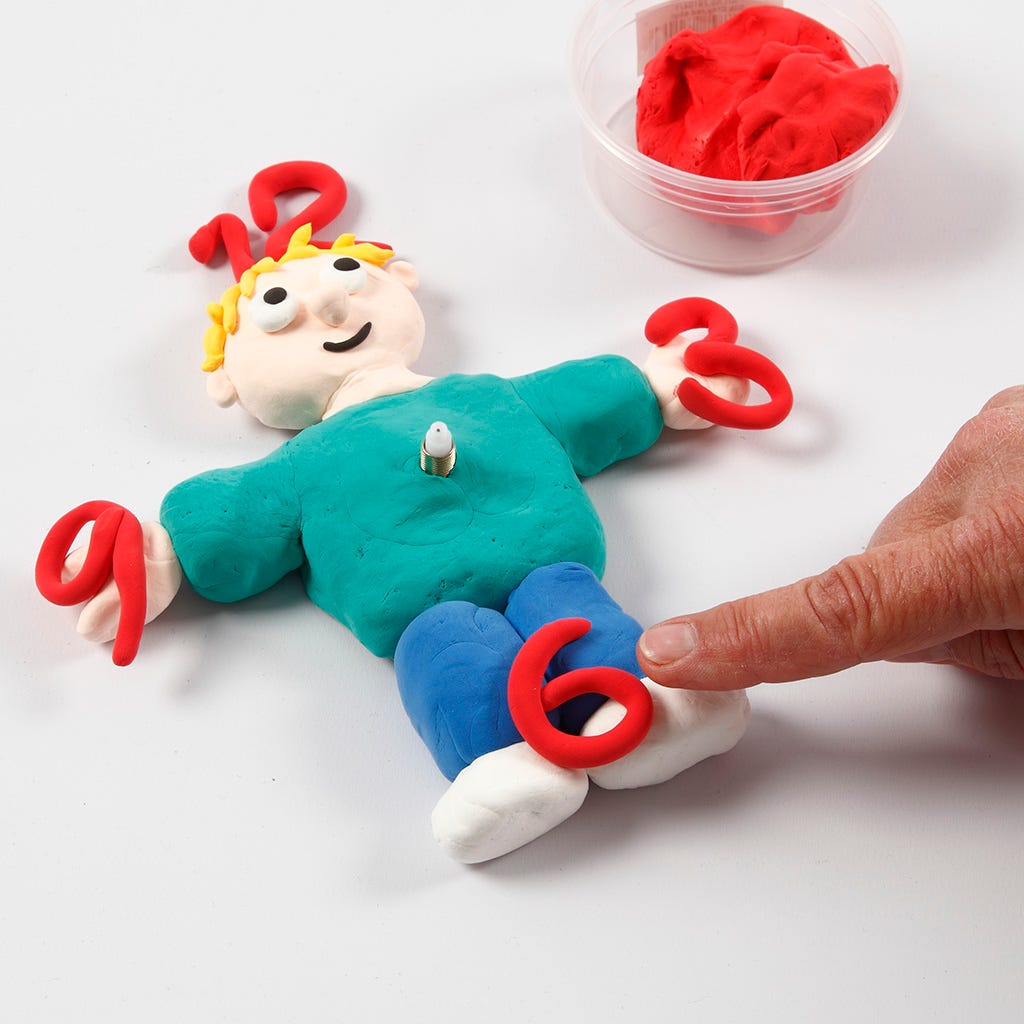 2
Model a Silk Clay figure around the clock mechanism. Make Silk Clay numbers for attaching onto the figure and leave to dry for 24 hours lying down on a plastic pocket or a similar transparent surface.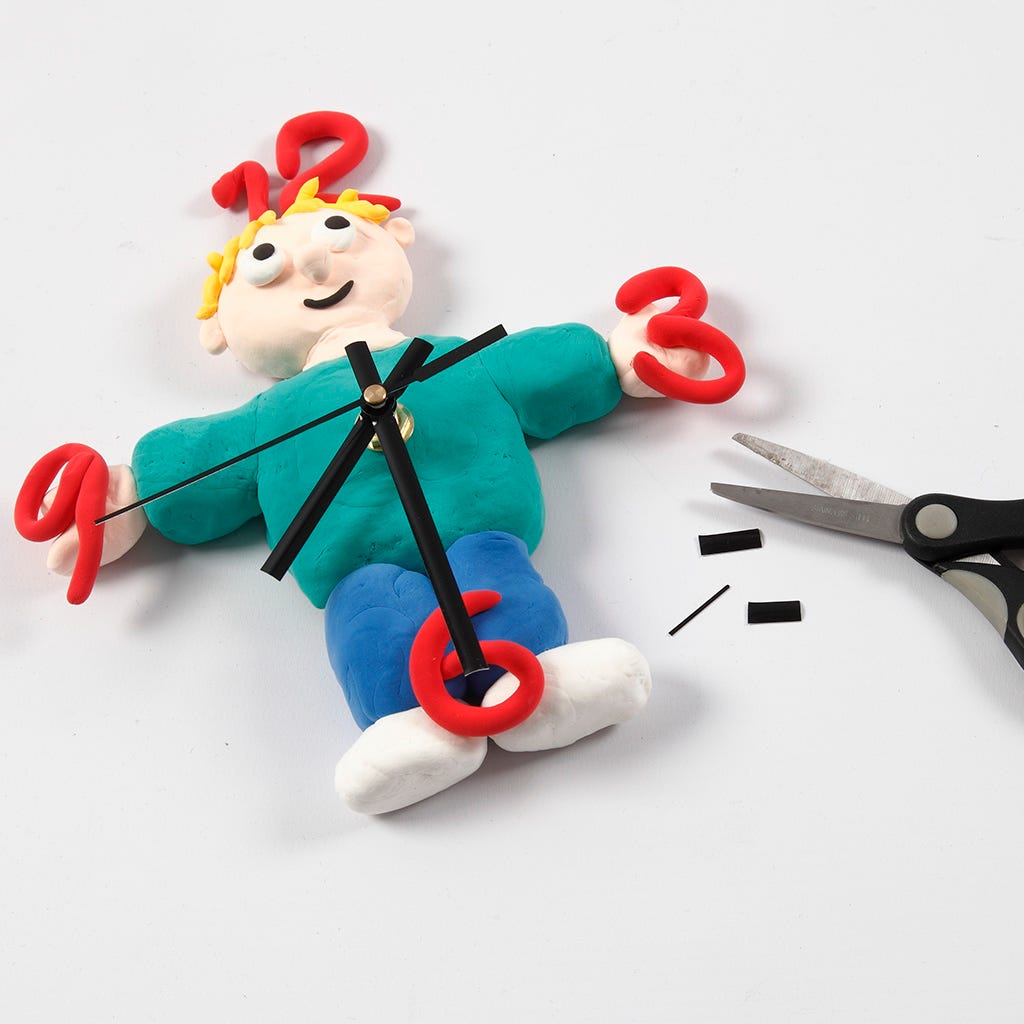 3
Attach the clock hands by attaching the flat metal disc first, then a screw and then finally click on the clock hands. You may shorten the clock hands with a pair of scissors if they are too long.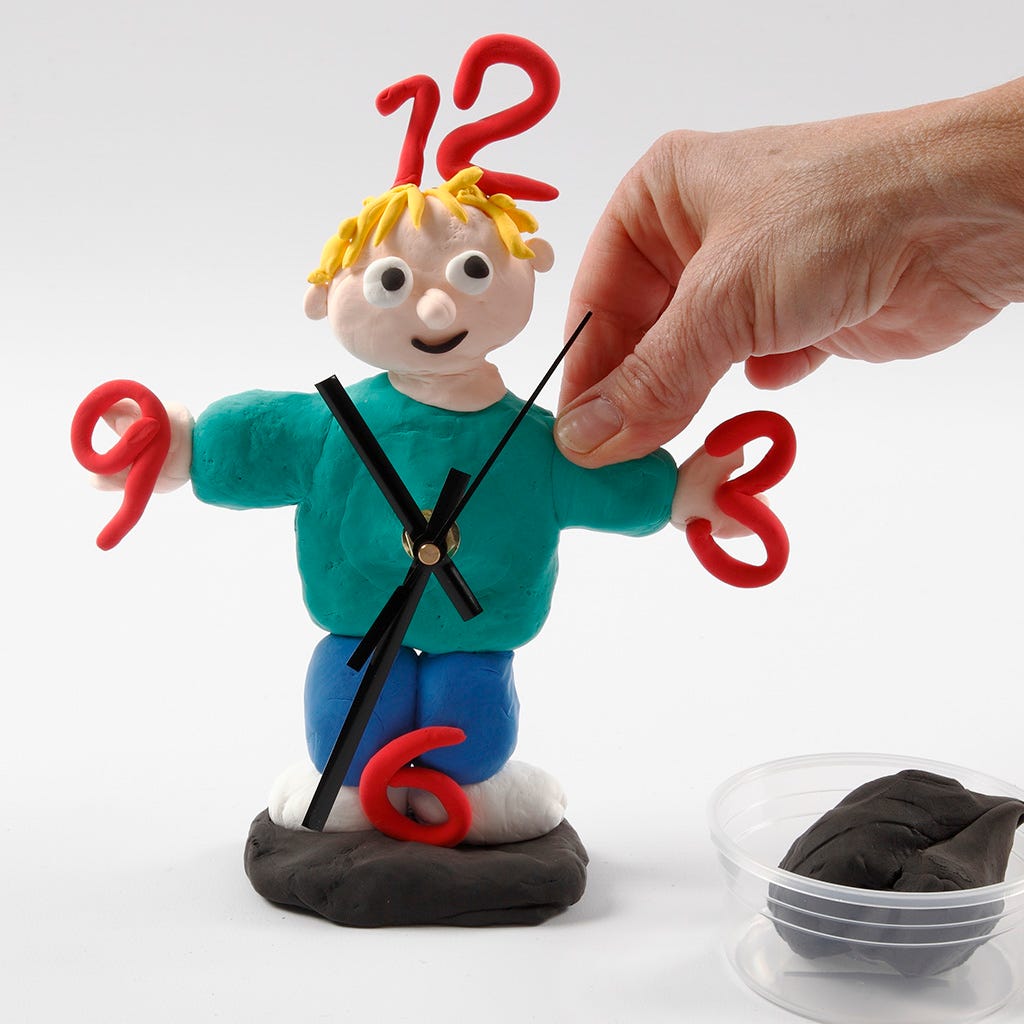 4
Attach the figure onto its Silk Clay stand. Place the figure vertically against a support so that it can stand independently when dry. Insert an AA battery in the clock mechanism and let time pass.