How to make 'Peeled Look' crackled Effect with Plus Crackle
Crackling is a technique for obtaining the look of an antique piece of art, where the varnish has crackled over time. This is achieved by the lacquer and the paint working against each other; here with Plus Crackle for crackling with a "peeling look".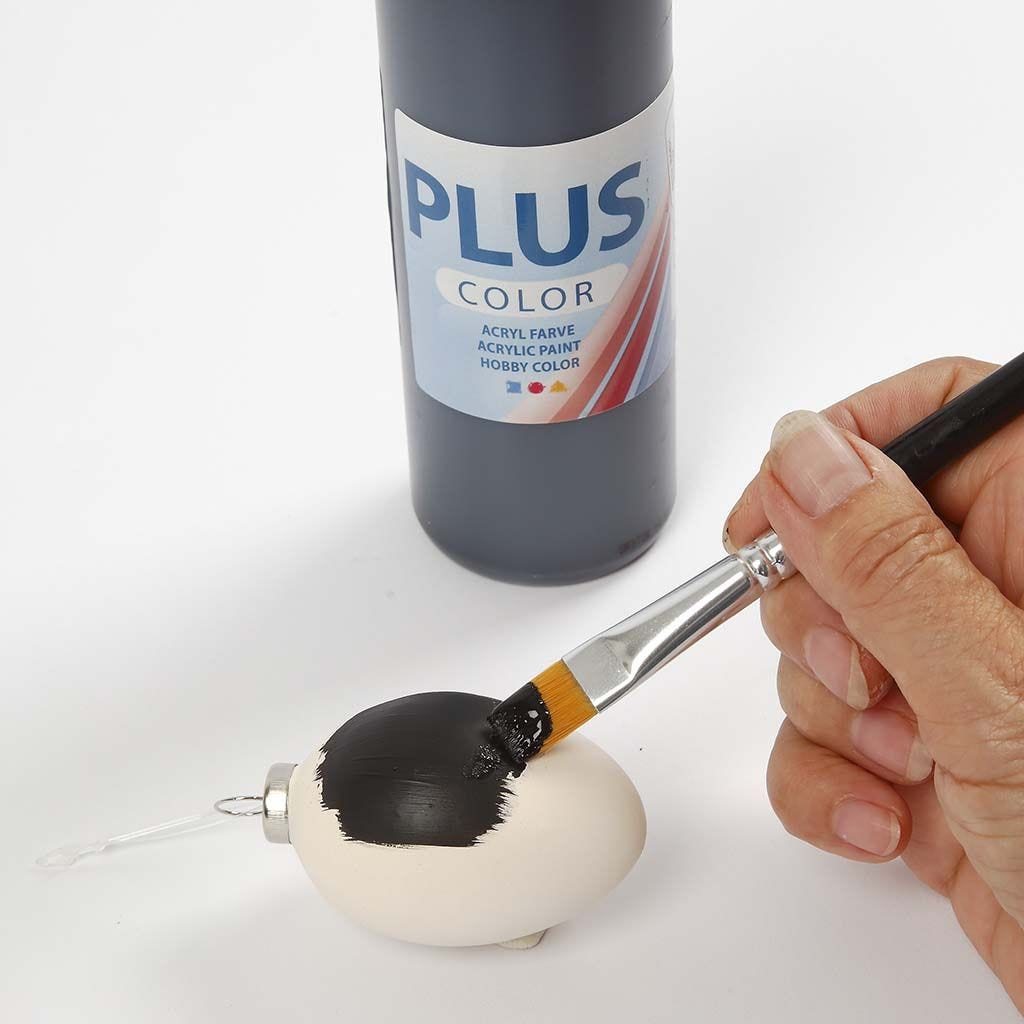 1.
The colour of the cracks: Paint the item with either dark or light acrylic paint: Plus Color craft paint. (Always choose a contrasting colour to the outer layer/surface, so the effect will stand out). Leave to dry.