Japanese anemones made from crêpe paper
Japanese anemones made from crêpe paper
Make different Japanese anemones from crêpe paper – a larger anemone with six petals and a smaller anemone with four petals. Play with glitter at the end of petals or stamens for a sparkle effect.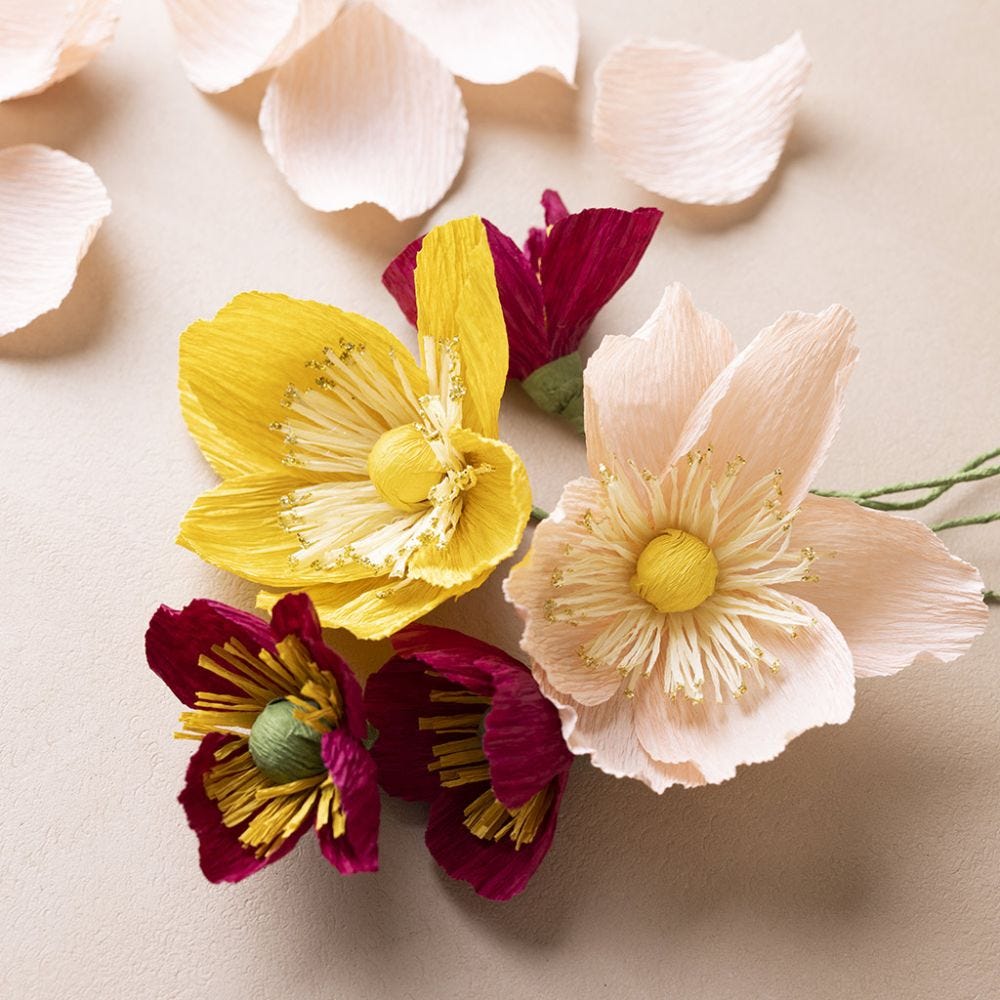 How to do it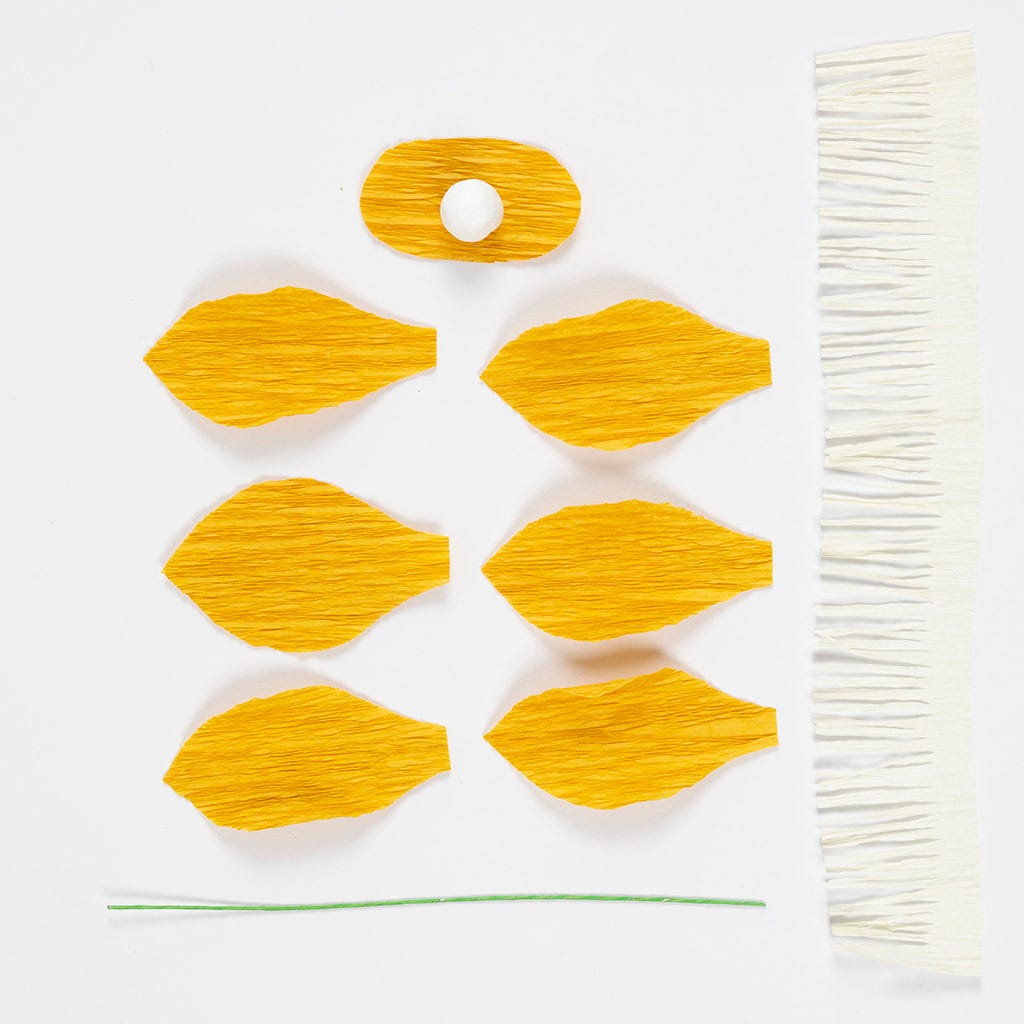 1
Print out the template sheet, which you can find as a separate PDF on this page. First, cut out the parts for the biggest anemone with six leaves.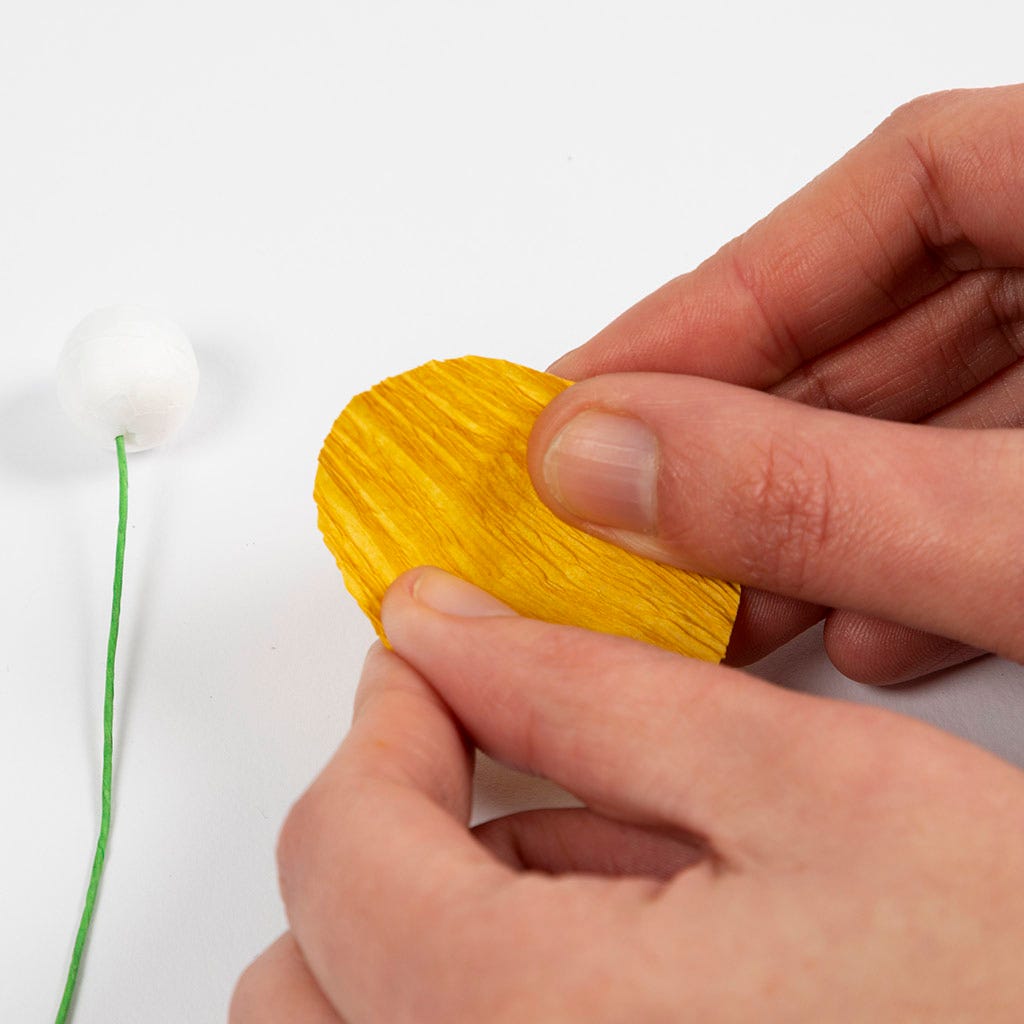 2
Stretch out the oval piece of crêpe paper until you get a more rounded shape – and attach the polystyrene ball to a floral pick.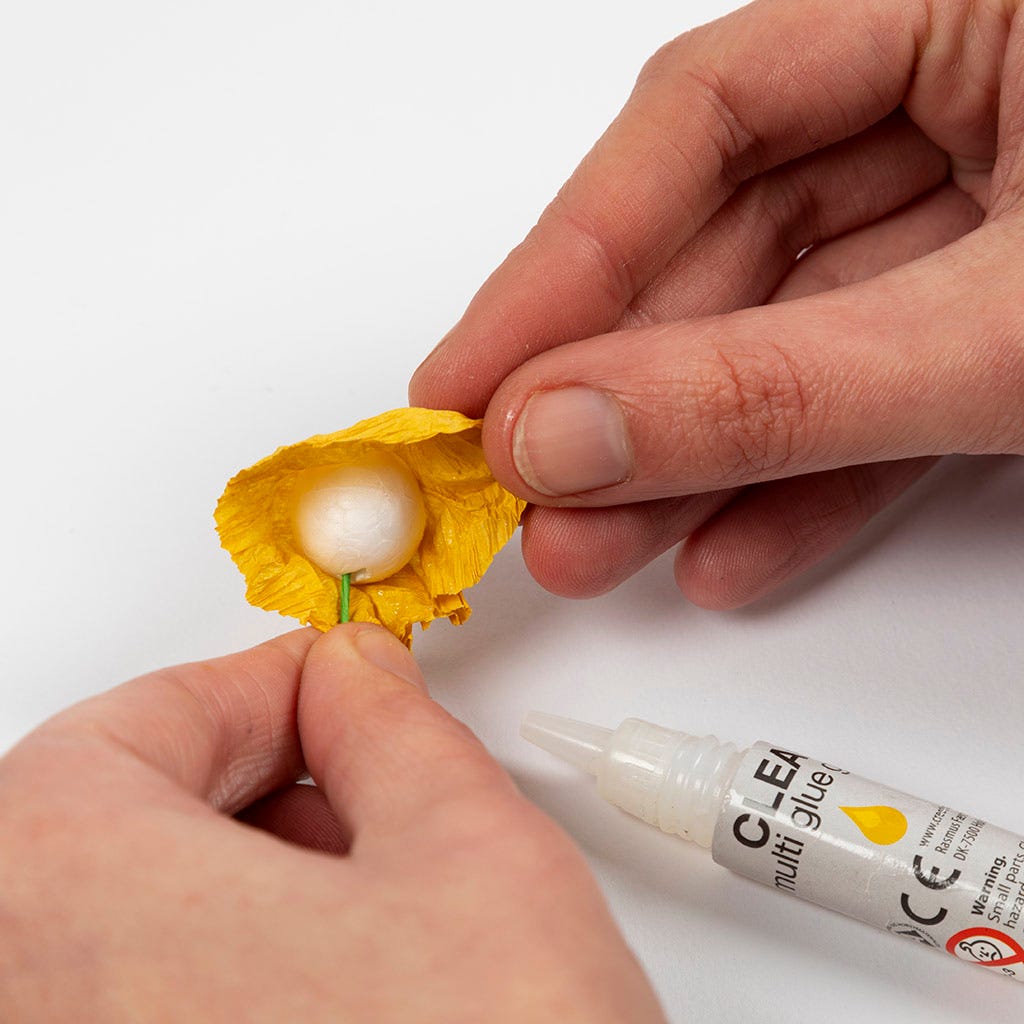 3
Glue the round piece of crêpe paper around the polystyrene ball.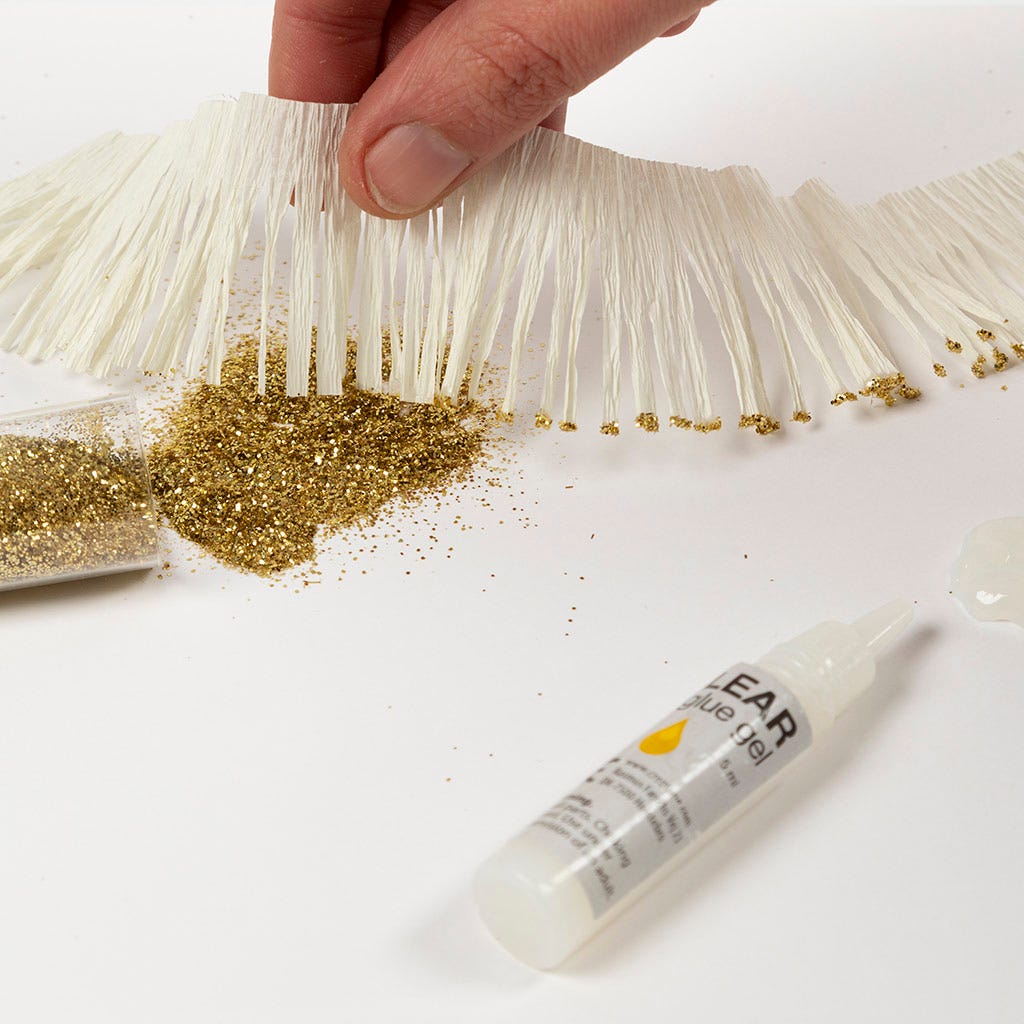 4
Dip the ends of the stamens in glue and then in glitter. Let the glue dry.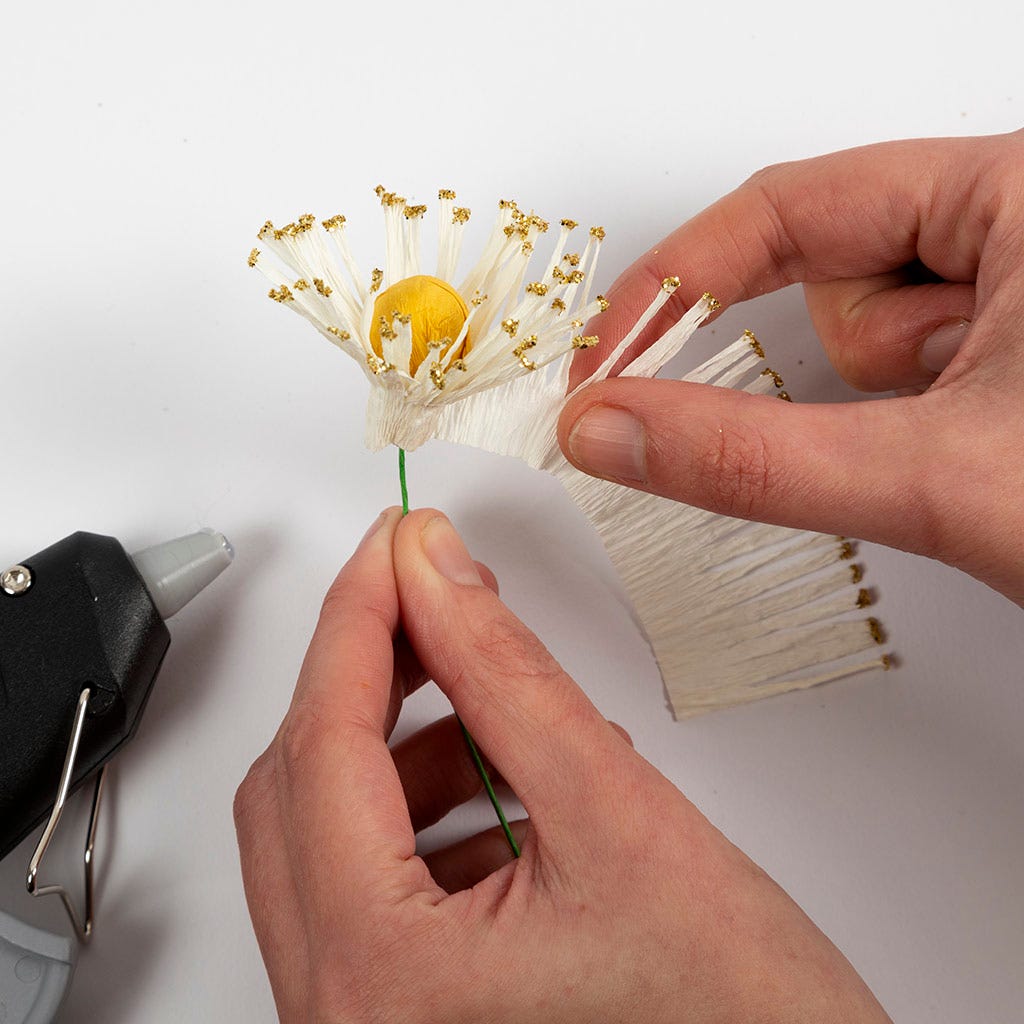 5
Now glue the stamens around the stem and place them close to the ball.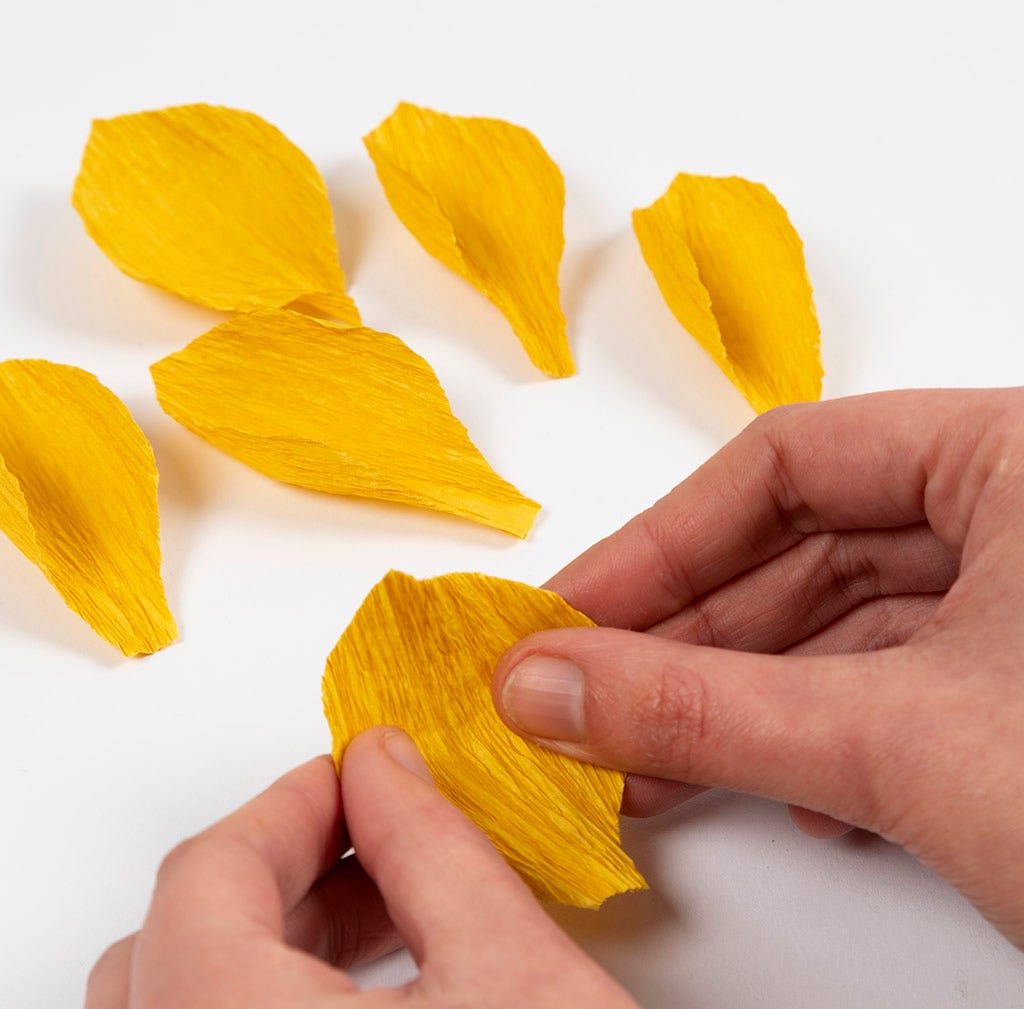 6
Shape each petal by gently pulling it in the middle. Repeat this for all six leaves.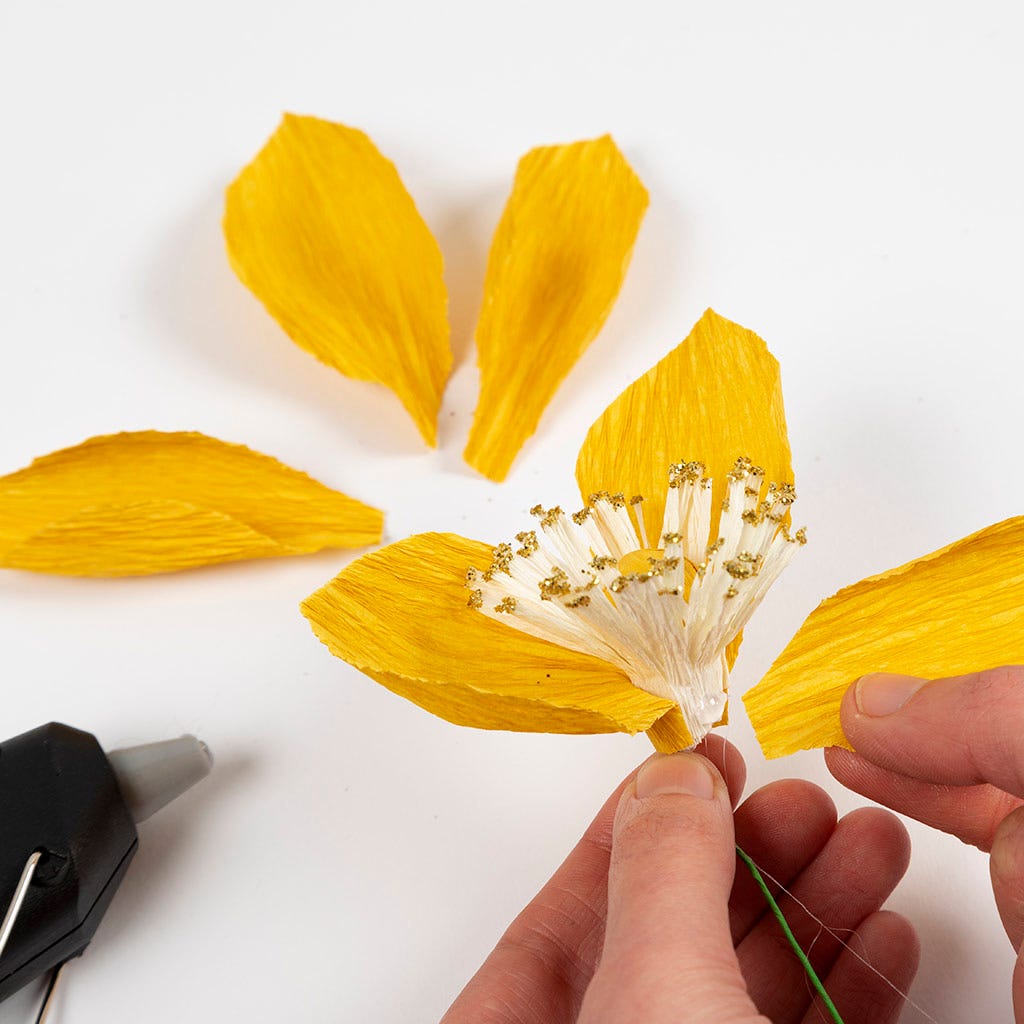 7
Glue the leaves to the stamens with a glue gun. Start with three petals and place them in a staggered pattern around the ball.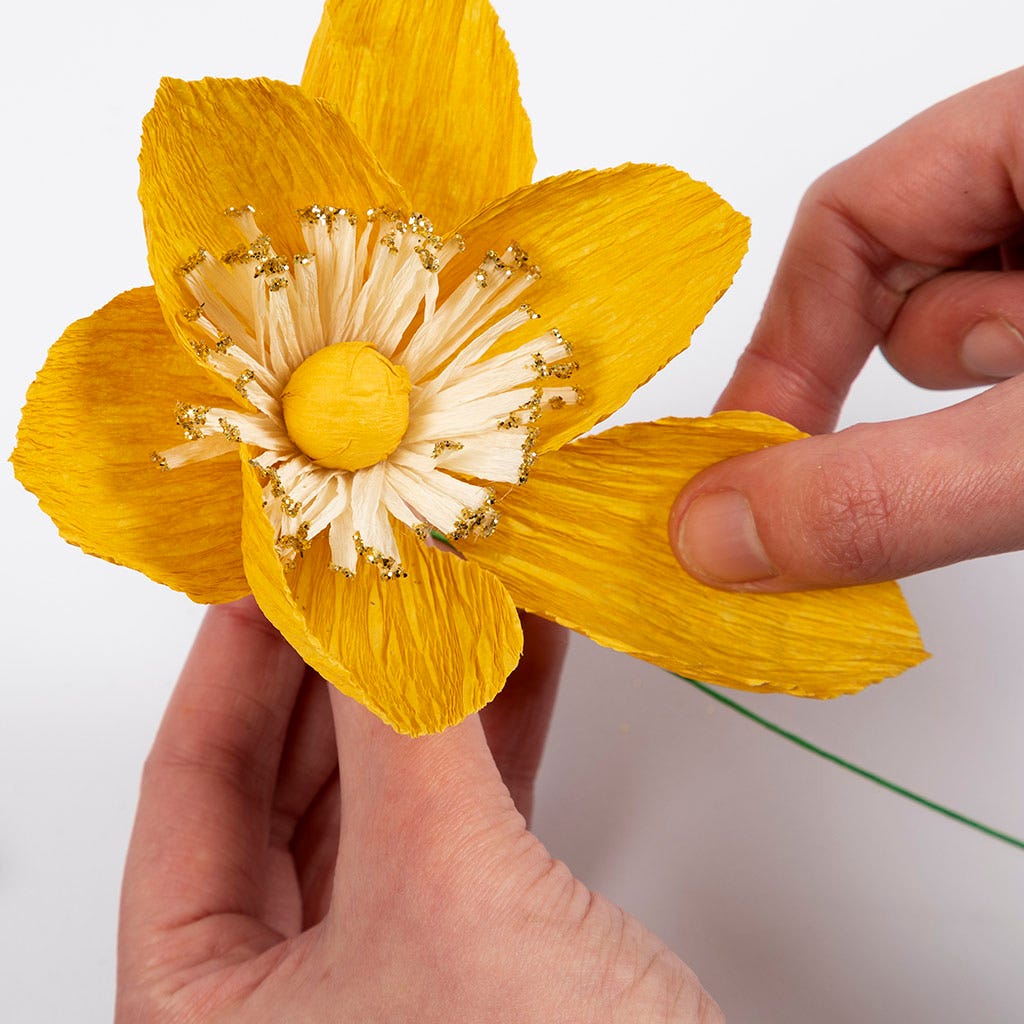 8
Then glue on the last three petals and place them in between the first three petals.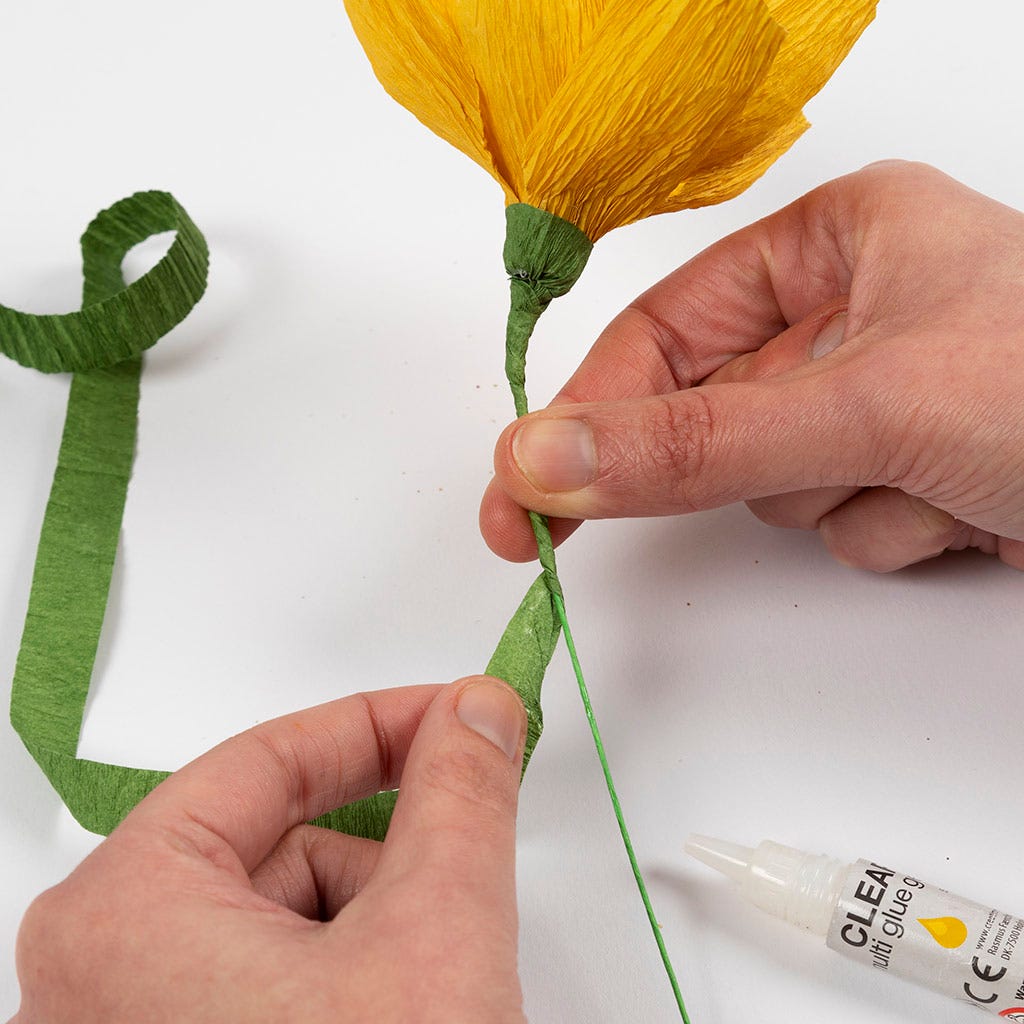 9
Glue the long cover piece firmly around the stem. Starting from the top, cover the area where the petals are attached with glue. Then twist the piece diagonally down over the stem, glueing it down as you do so.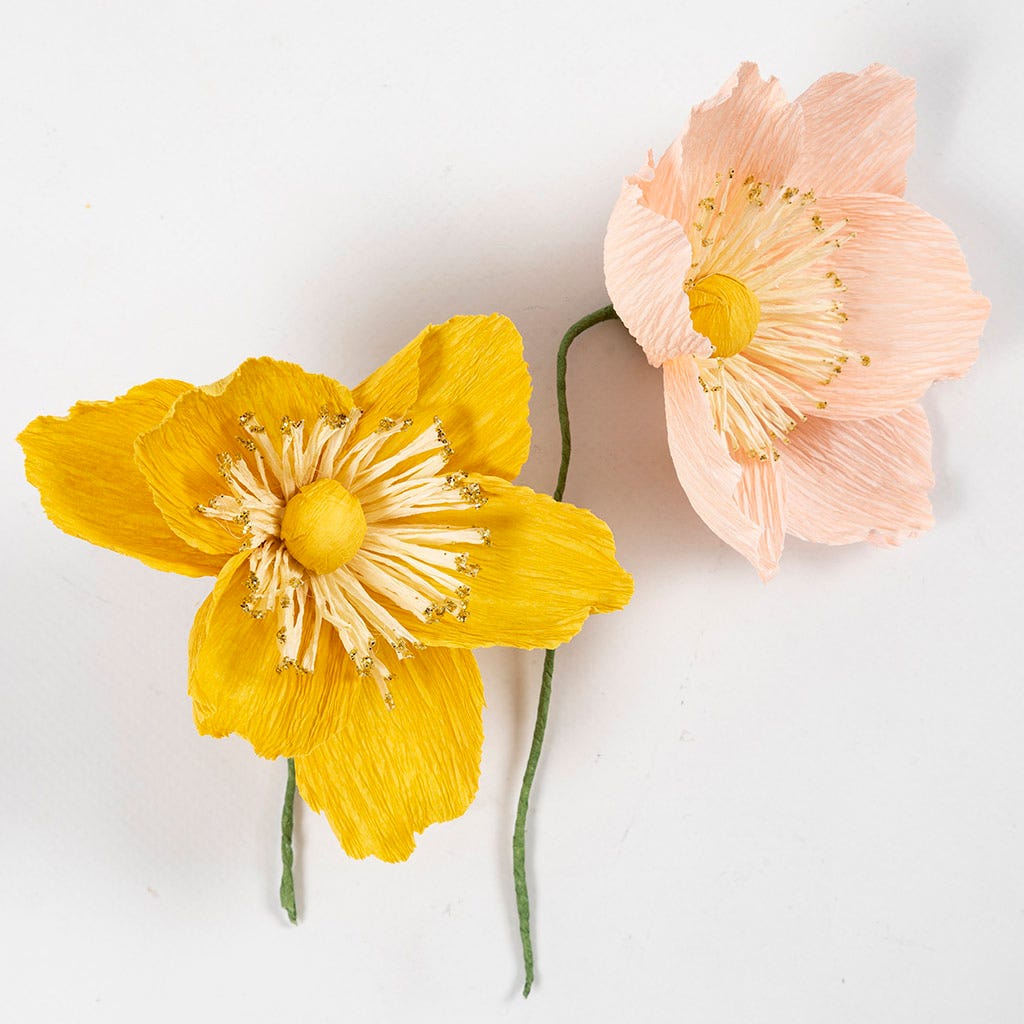 10
Here you can see two completed Japanese anemones.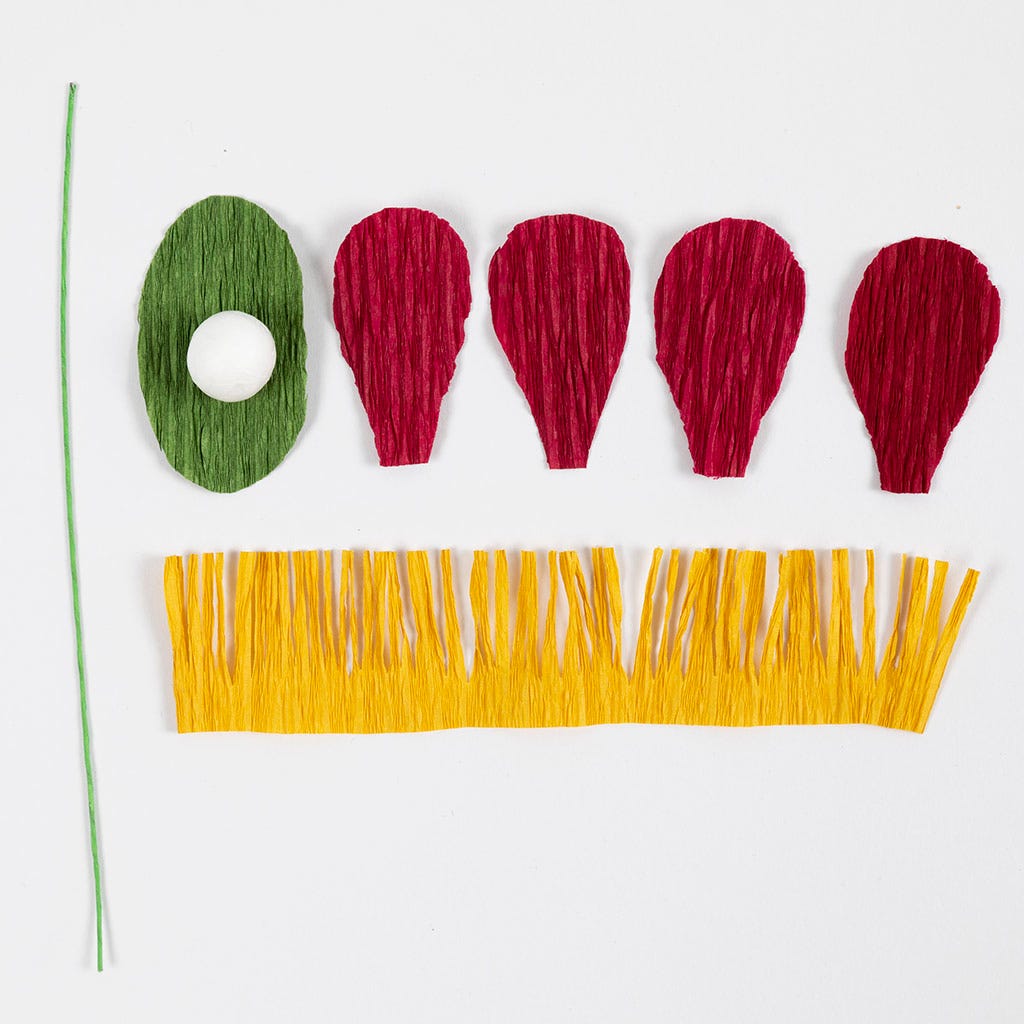 11
Cut the parts for thesmall anemone with four petals.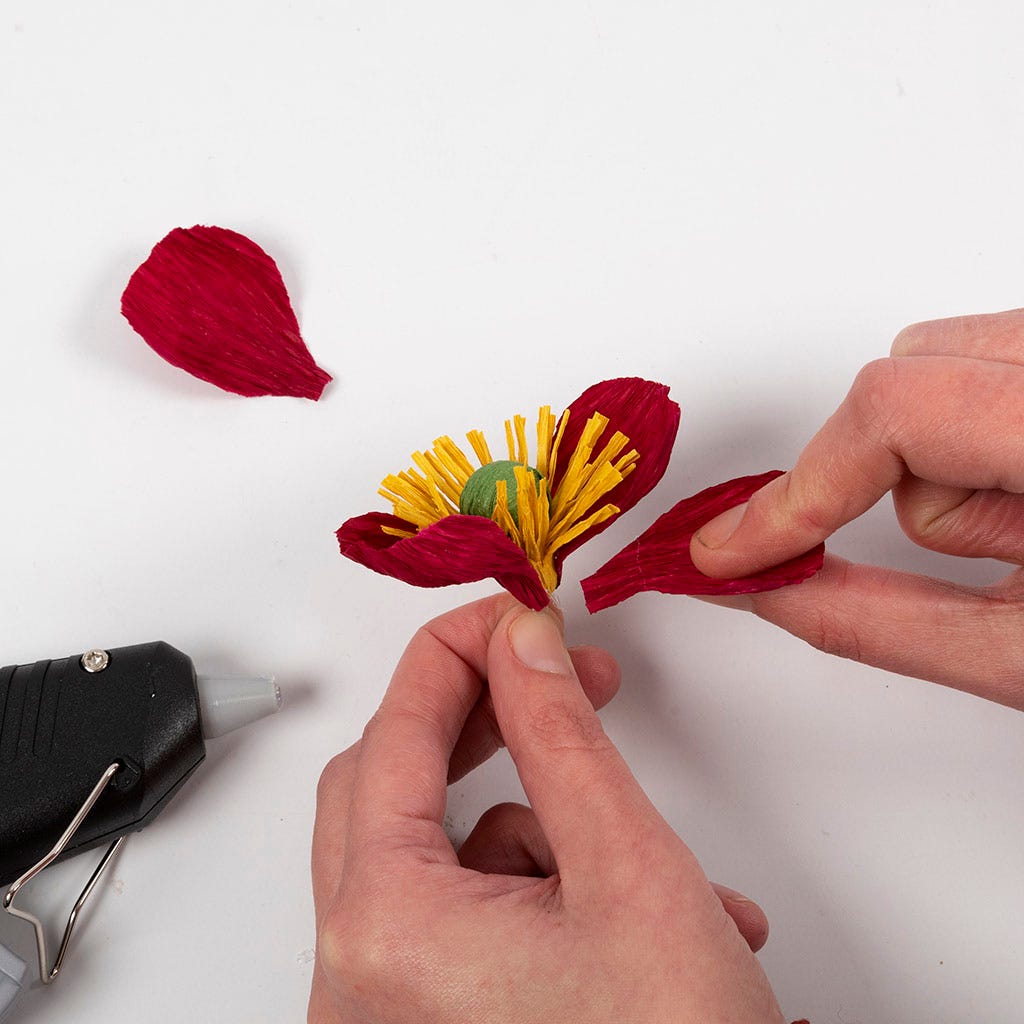 12
Make the flower in the same way as the large one (follow steps 2 to 6). But remember that the petals on the small flower should be spread in one layer – and not in two layers as with the large one.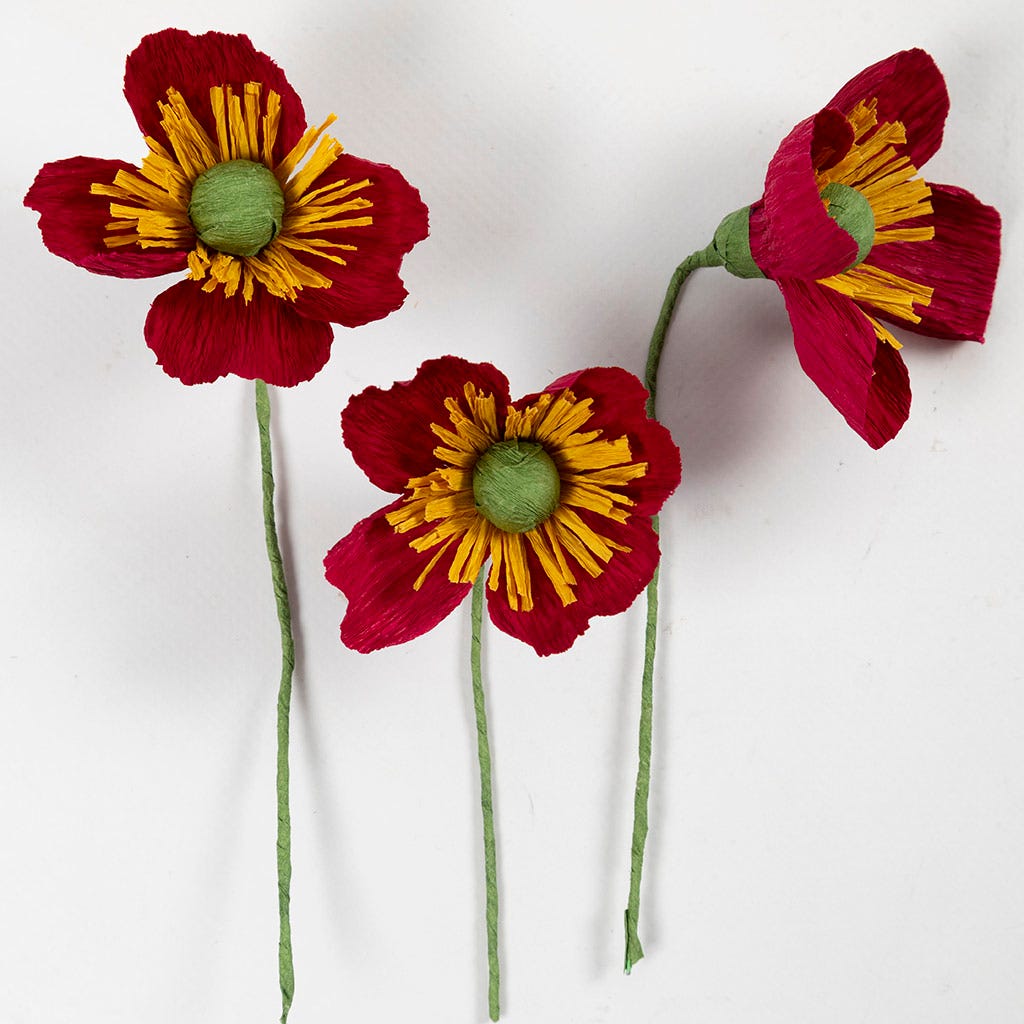 13
Here you can see the completed small Japanese anemones. Template
Print the template here.
Attached file:
Download