Beautiful soap dispensers with designs and prints
Decorate lovely soap dispensers using your imagination. With blobs of paint, fun designs and lovely pattern prints, the children are able to playfully experiment to reveal their very own design. Work with colour combination, drawing techniques and prints with fun materials.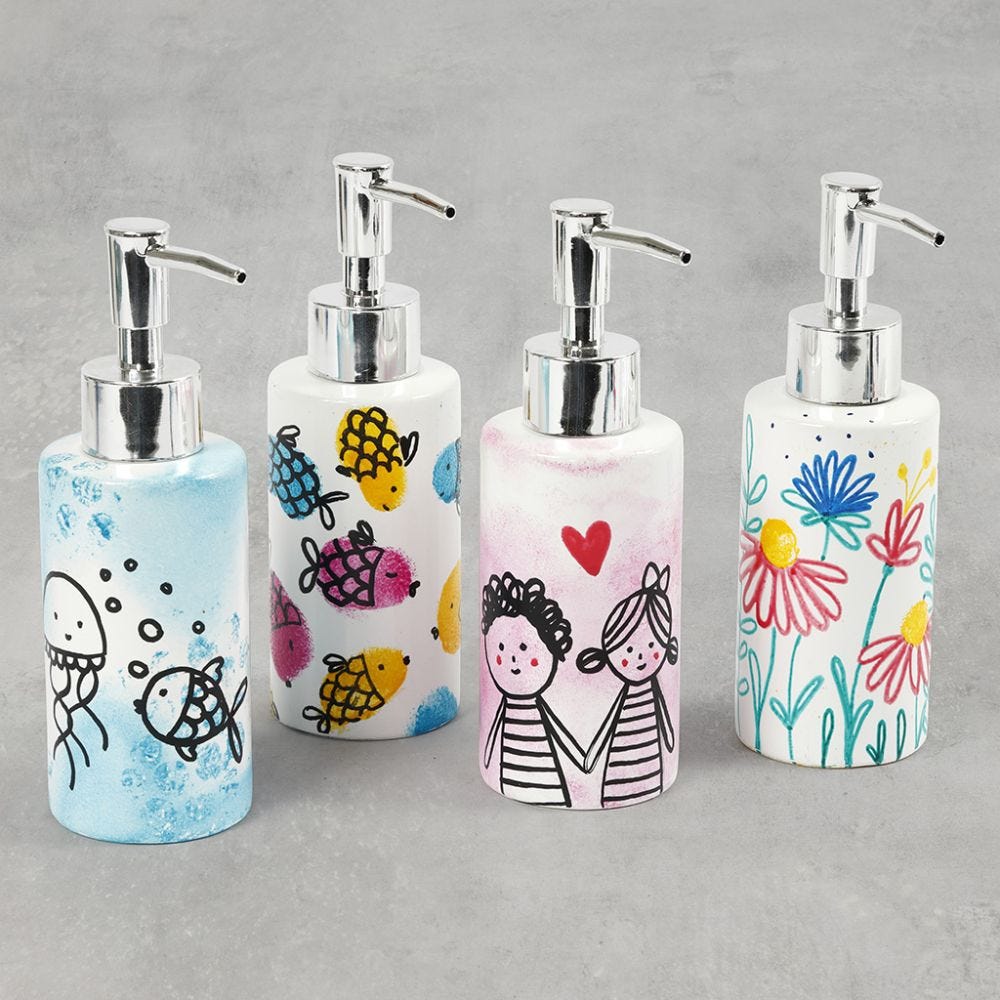 How to do it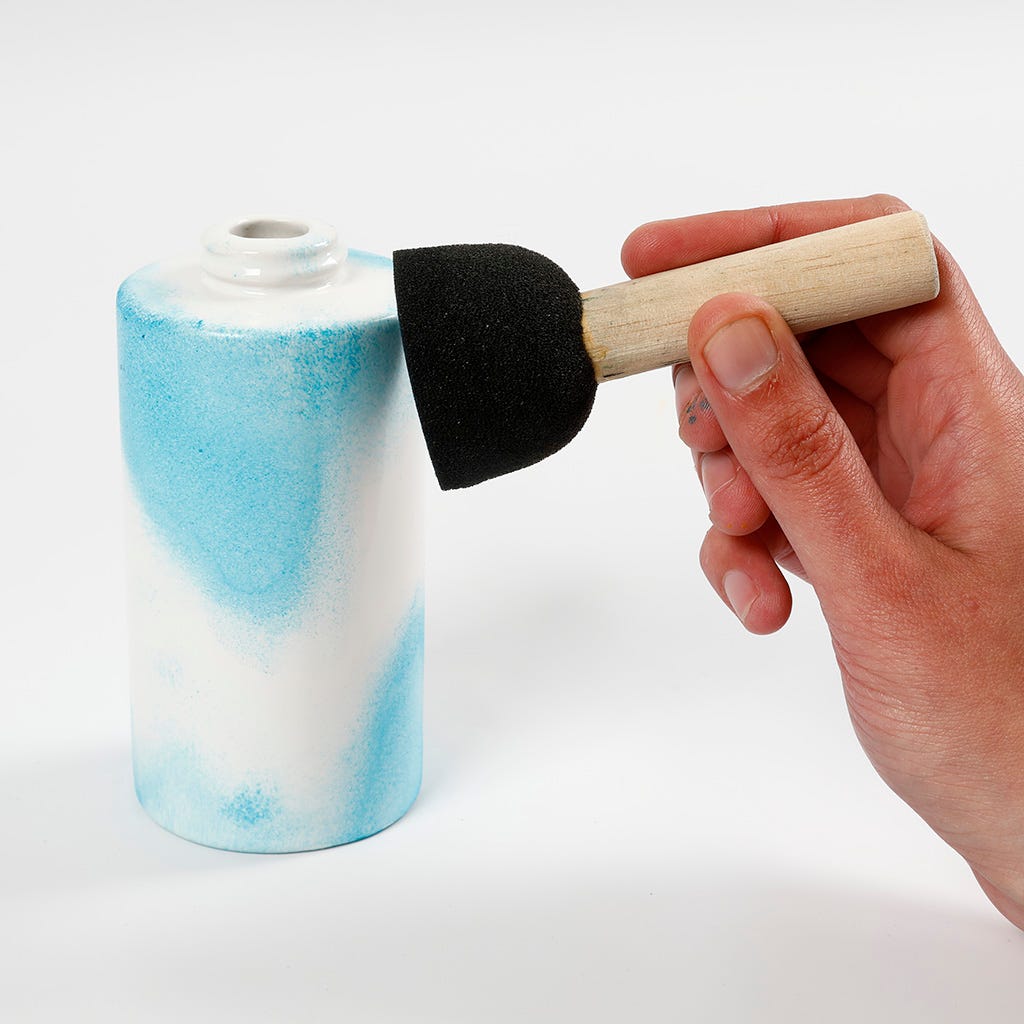 How to do it:
Wash the soap dispenser with soap or use rubbing alcohol. Make blobs of paint with glass & porcelain paint. Push a dry sponge or foam stencil brush onto the blob of paint, absorbing the paint, so that only a thin coat of paint is left.
2
Print a pattern with, for example, bubble wrap, beeswax sheets, plastic lids or a fly swat. Use your imagination for other pattern prints.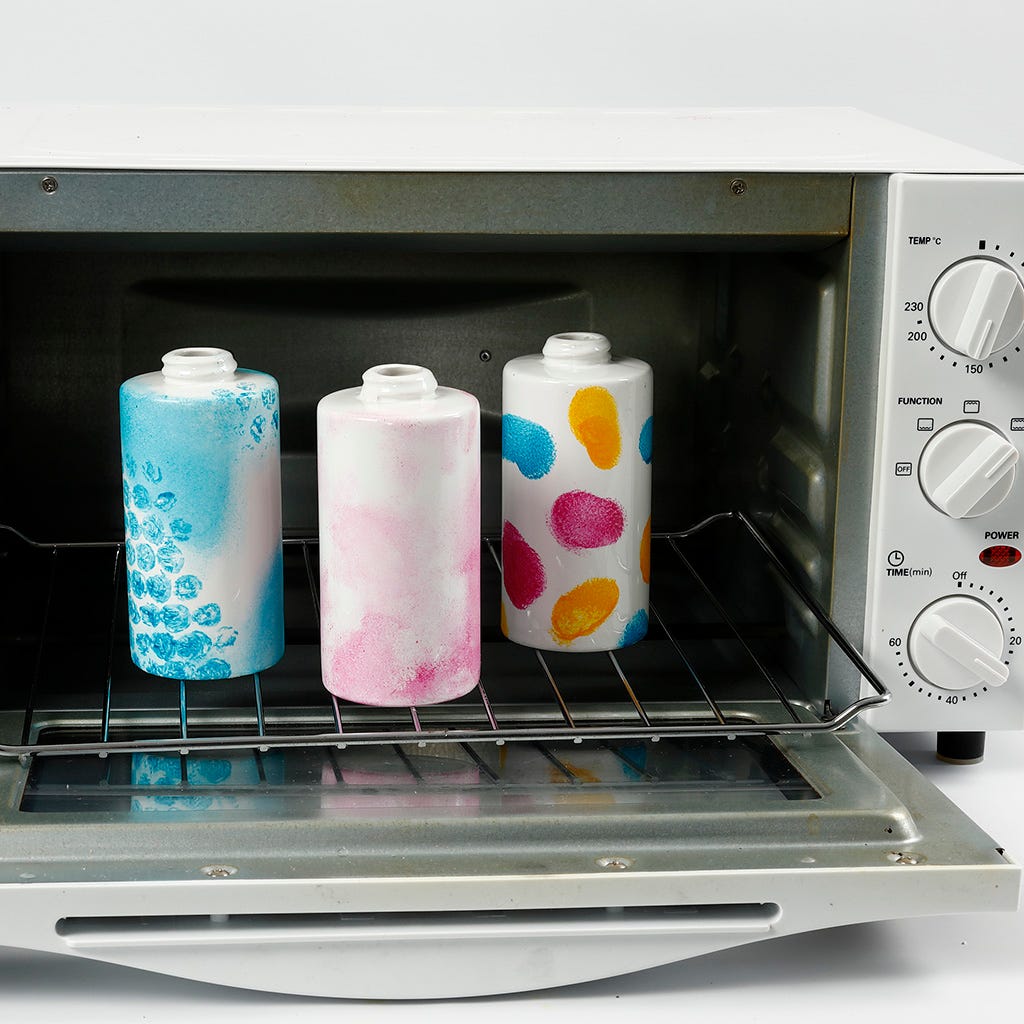 3
Fix the painted dispenser in the oven for 30 minutes at 160°C. Leave to cool.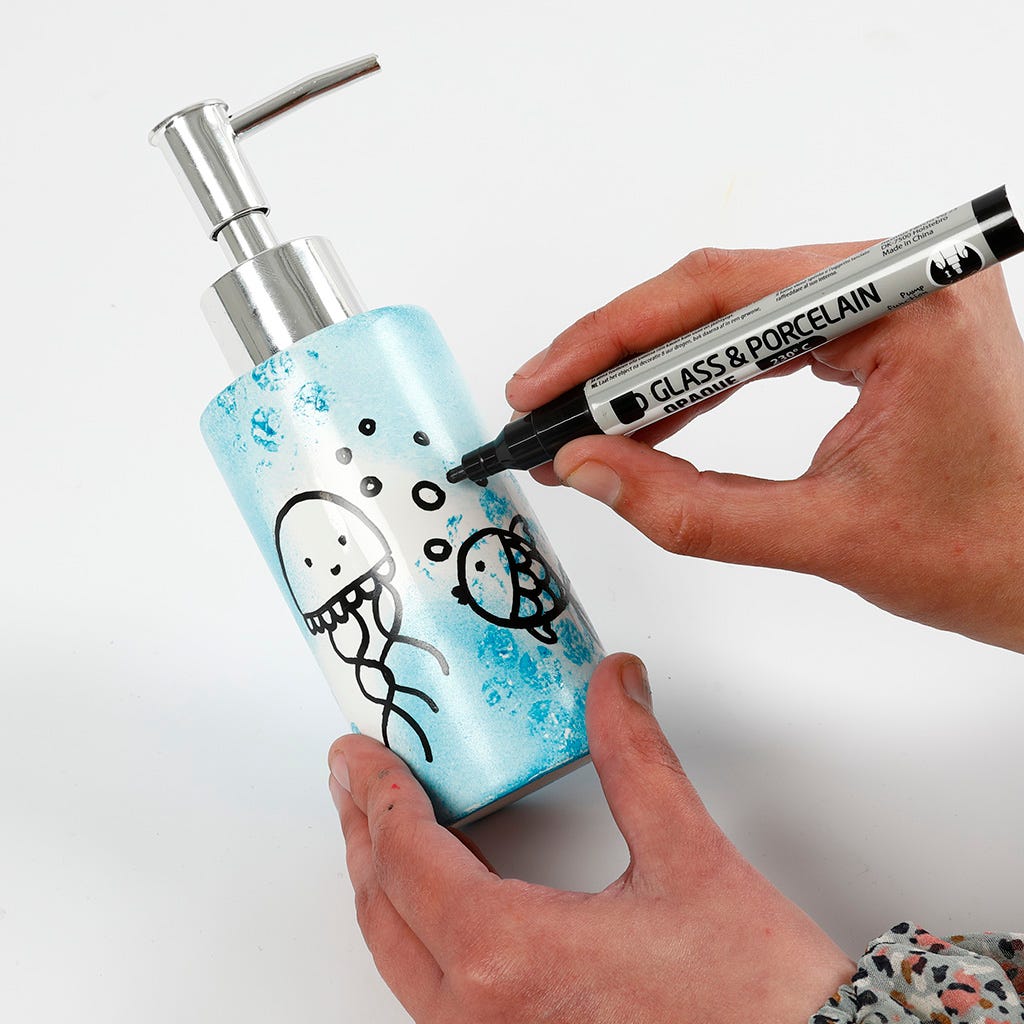 4
Draw amusing designs and write text with glass & porcelain markers. Leave to dry. Fix once more in the oven for 30 minutes at 160°C. Leave to cool.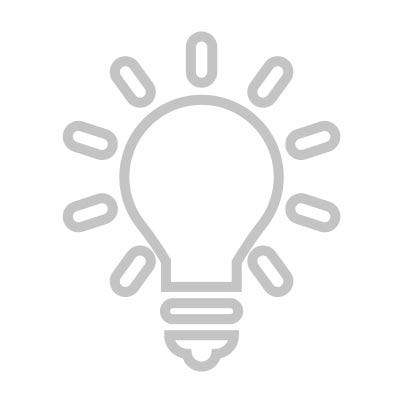 A tip
Apply a generous amount of paint onto the blobs of paint. You may blow onto the paint, causing the blobs of paint to turn into funny shapes. Dab paint onto bubble wrap etc. with a foam stencil brush. This ensures an even coat of paint that the children are able to control. Fix the dispenser twice to ensure that the paint is not smudged when the children are drawing their designs. Paint and markers have a strong surface once fixed. The dispenser is dishwasher safe once fixed. Avoid soaking and the use of an industrial dishwasher at high temperatures.