A Pencil Case decorated with Collage Print
A Pencil Case decorated with Collage Print
A collage made from Color Bar paper and magazine cut-outs glued onto paper. The collage is scanned and printed onto transfer paper. The transfer paper is trimmed and ironed onto a cotton pencil case.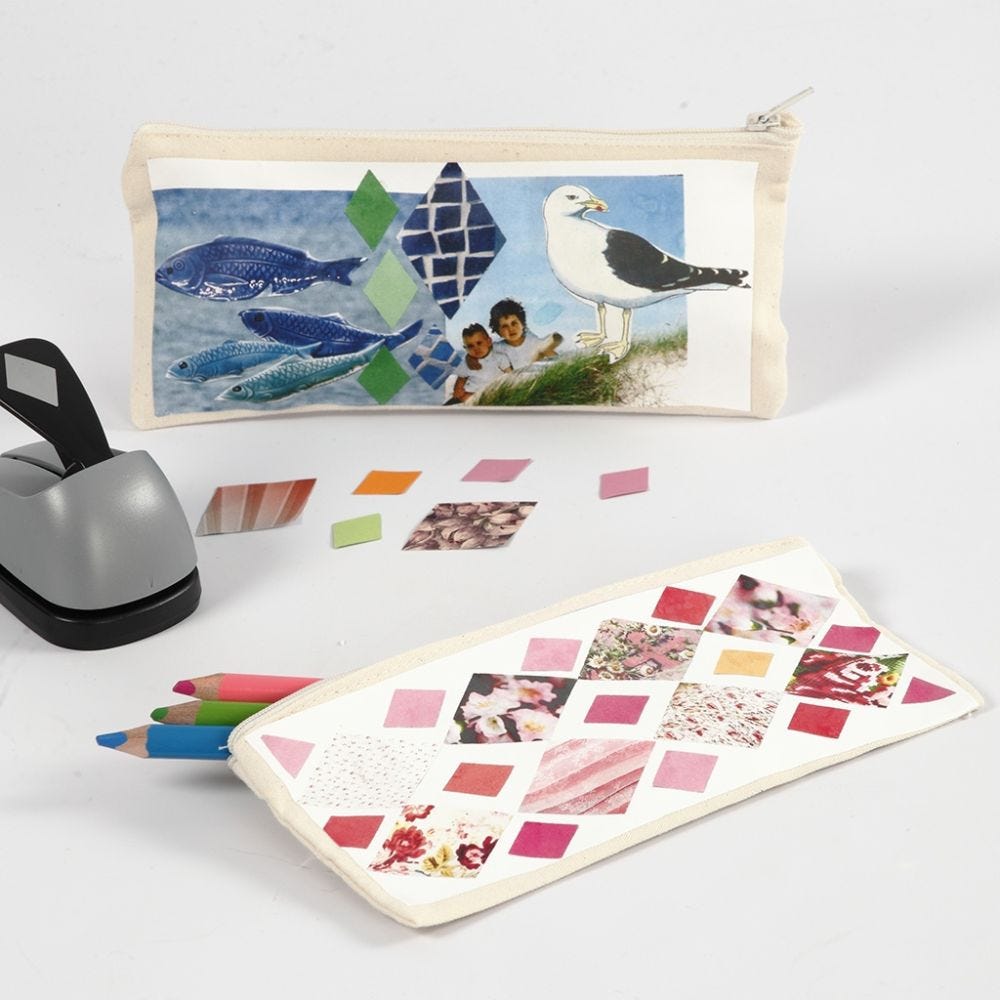 How to do it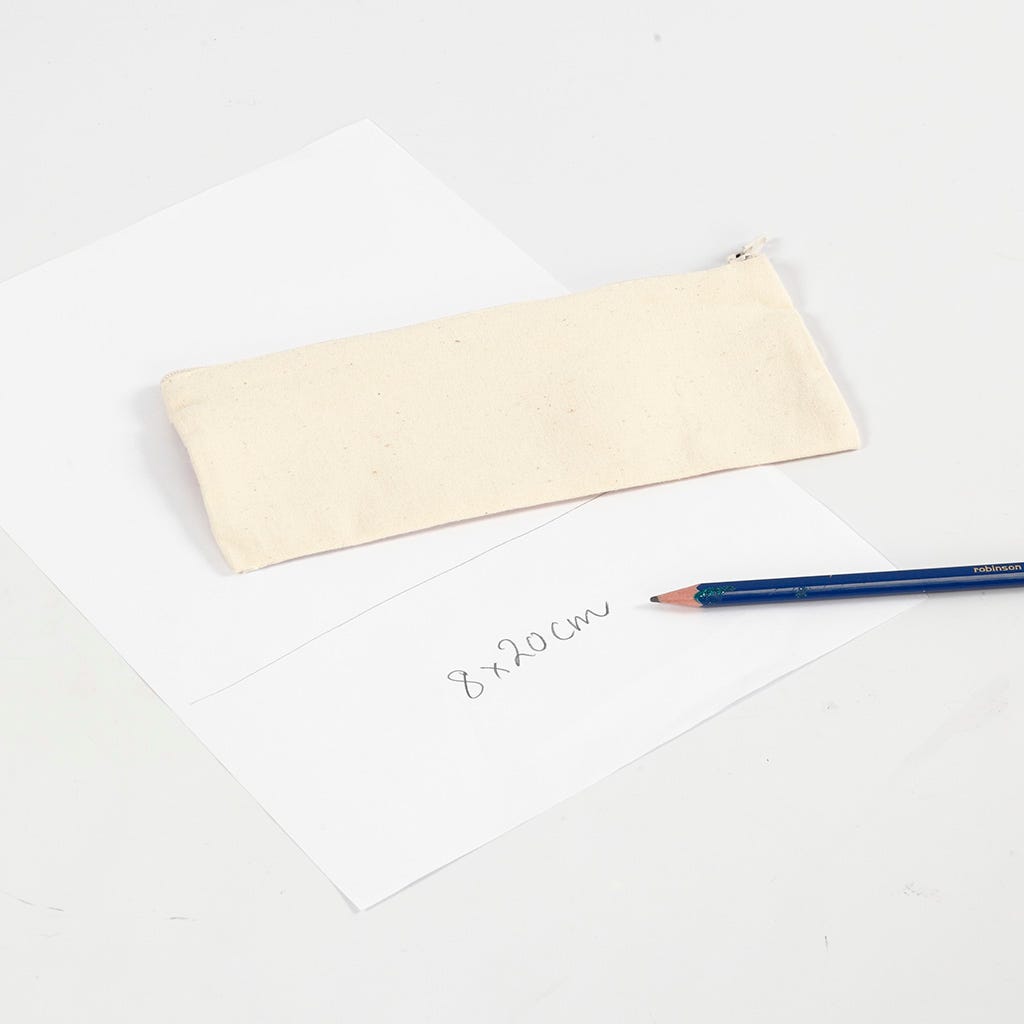 1
Measure the area of your chosen textile. Here the measurements of the pencil case are 8x20 cm. Three pencil case collages fit on an A4 piece of paper. Please note: Keep a collage free border of 2 cm from the bottom and 2 cm to the top of the A4 piece of paper.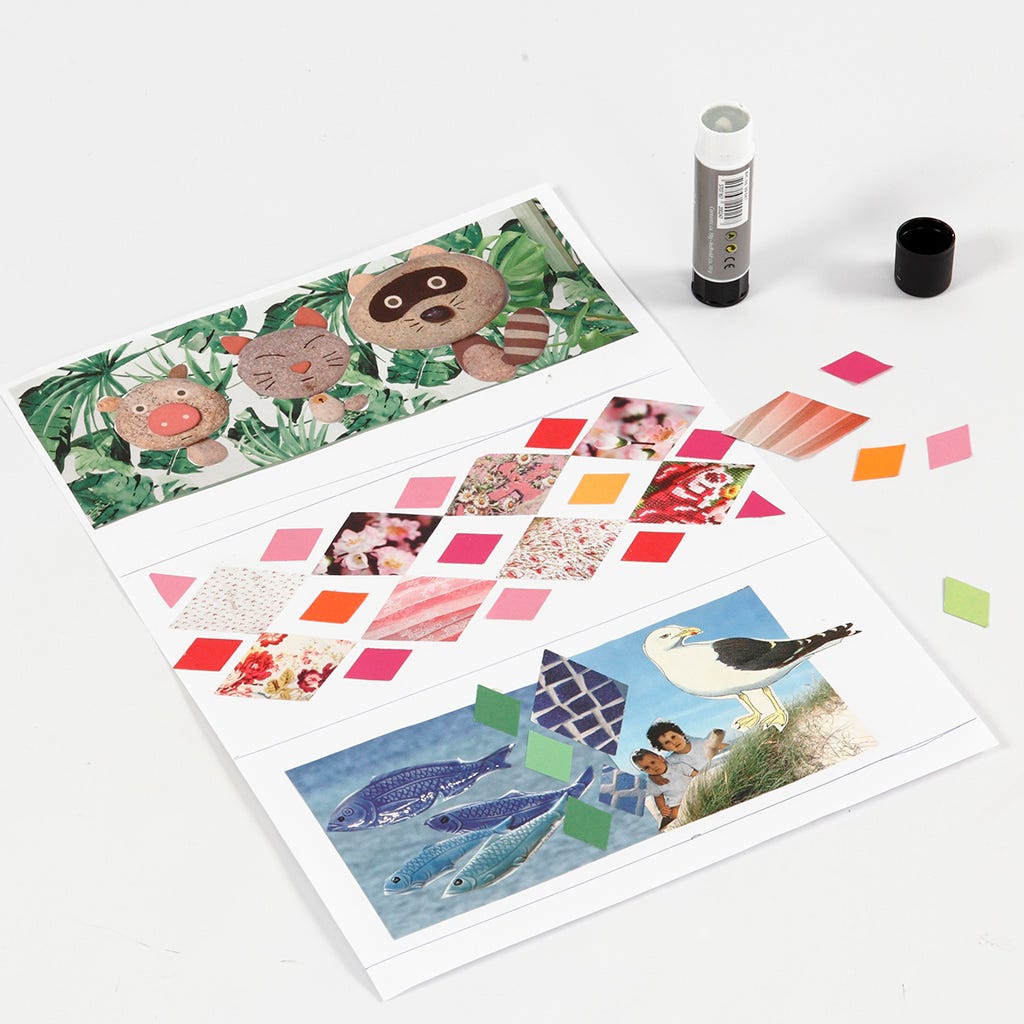 2
Cut/tear and punch out the designs from Color Bar paper, various magazines, brochures etc. Use a glue stick.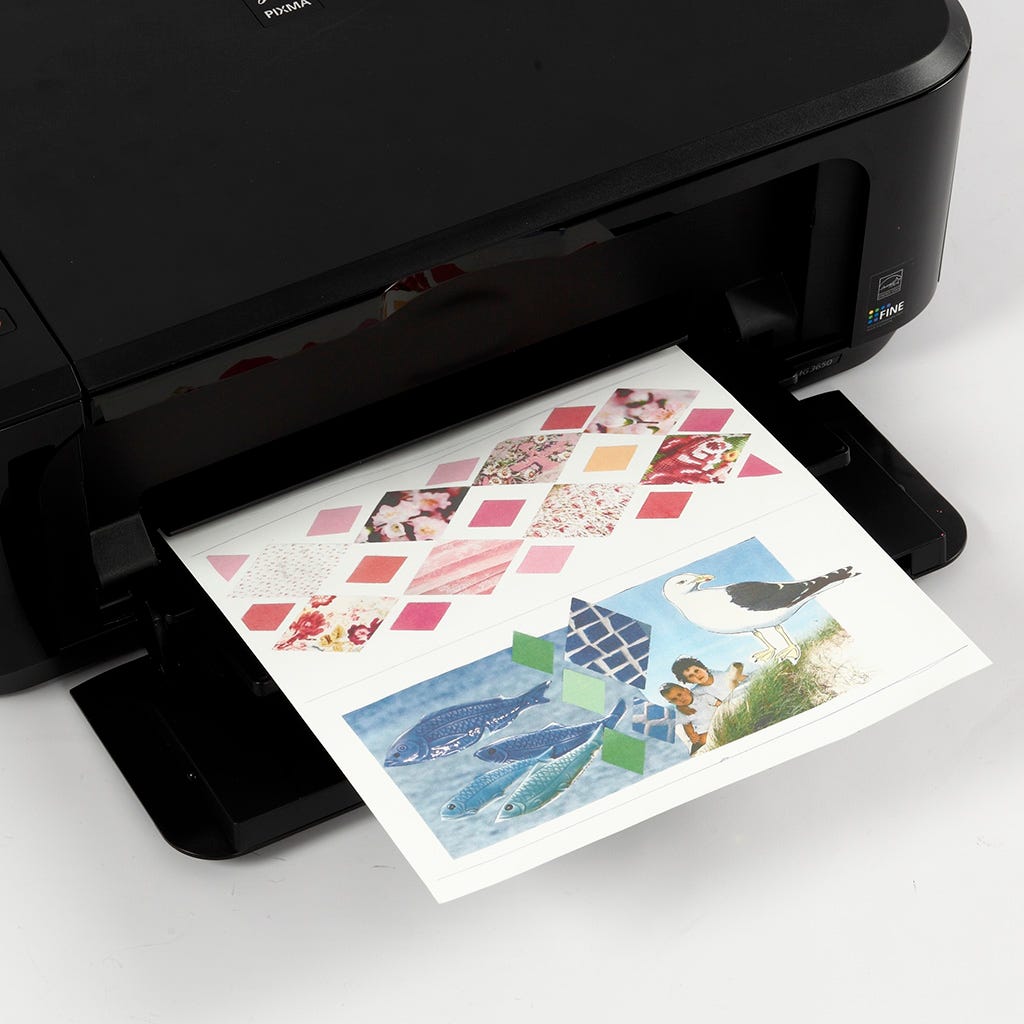 3
Scan the collage and print it out onto transfer paper using an inkjet printer (not laser printer).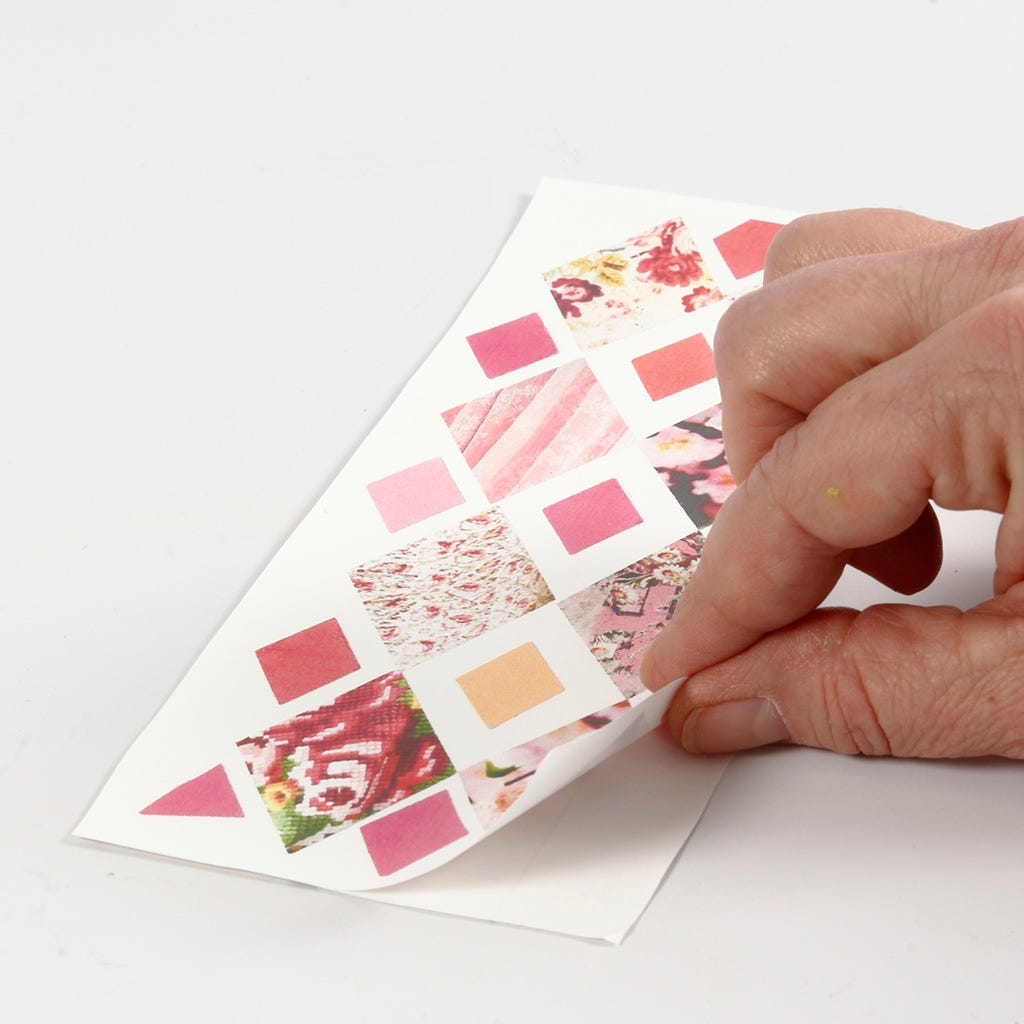 4
Cut out and remove the backing paper.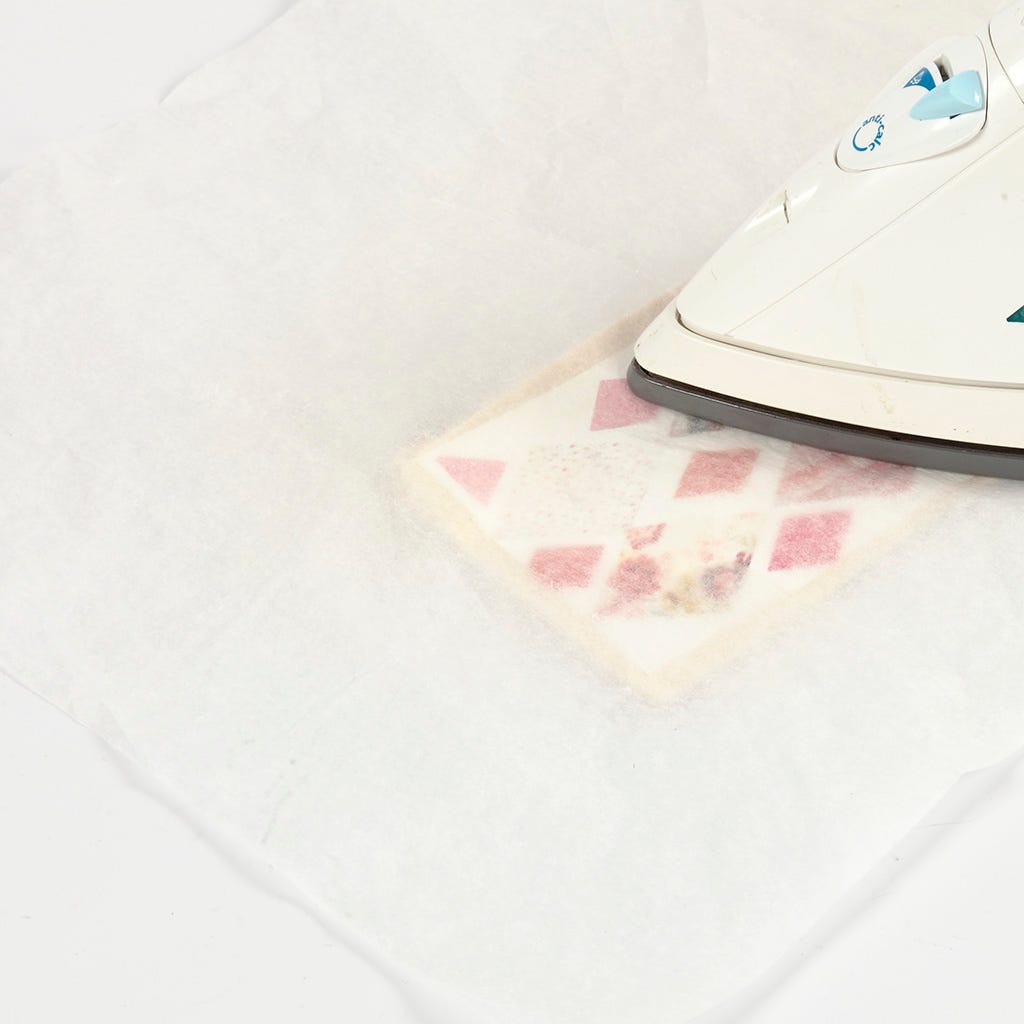 5
Place the cut-out design on top of the pencil case with a piece of baking paper on top. You may fill the pencil case with cotton wool beforehand. Now iron, fixing the cut-out design onto the pencil case.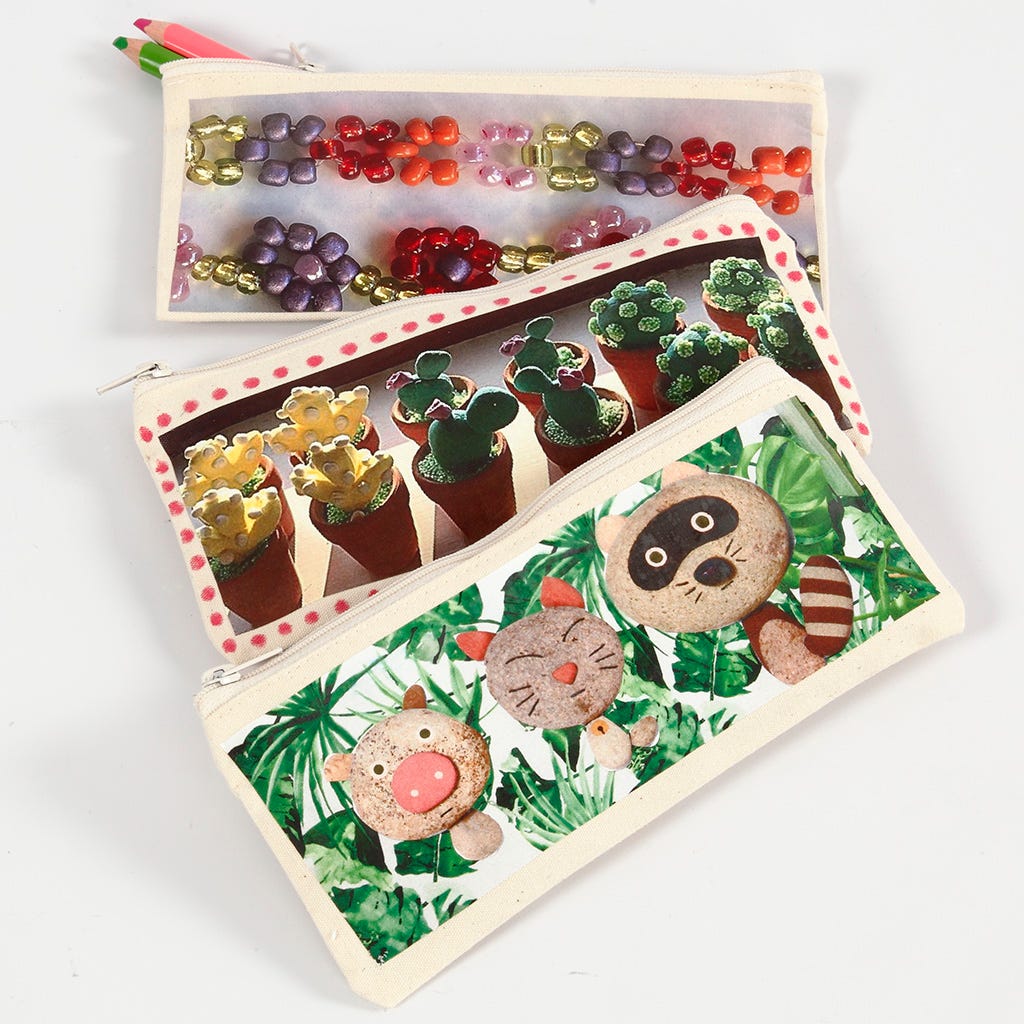 Another variant
Take photos with a camera/smartphone as an alternative to photos from magazines and brochures, making the collages even more personal.