A braided Bracelet with a Cabochon in a Spacer Bead
A braided Bracelet with a Cabochon in a Spacer Bead
Each of the bracelets displayed are braided using semi-gloss macramé cord on either side of a cabochon glued onto a spacer bead.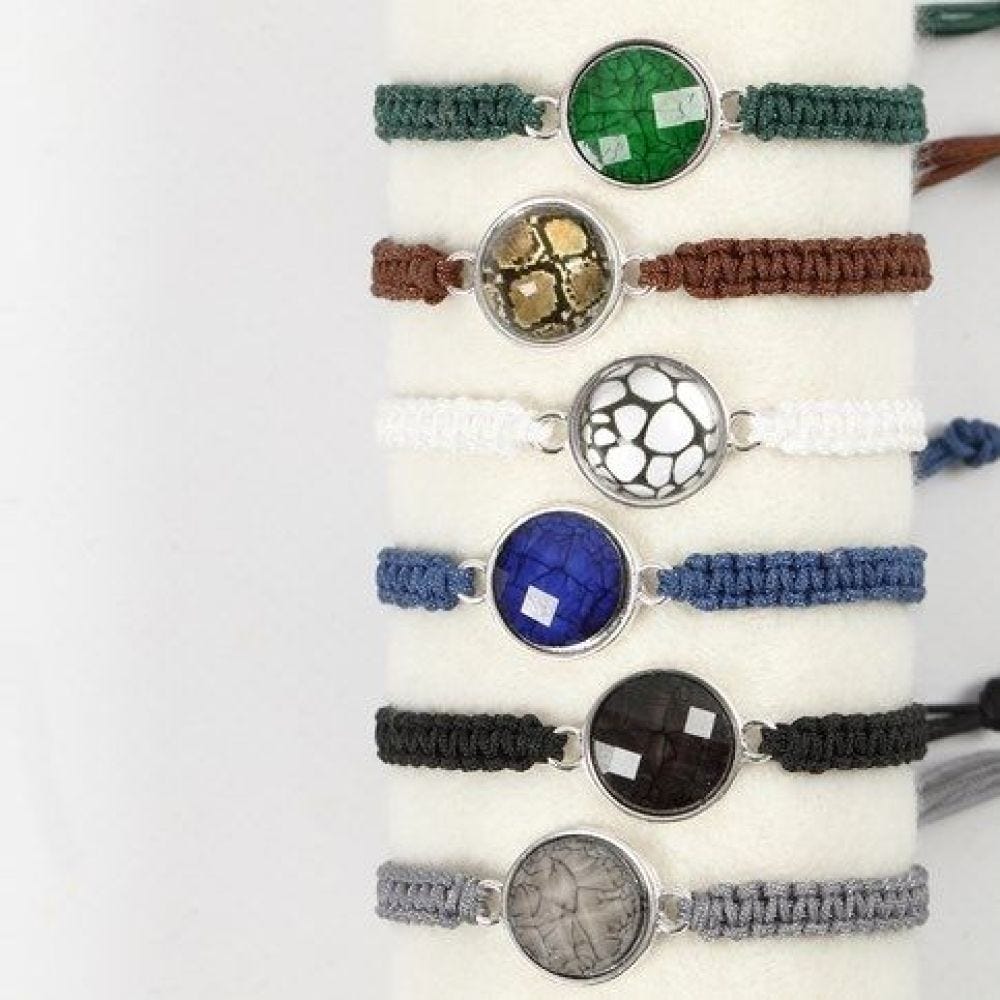 How to do it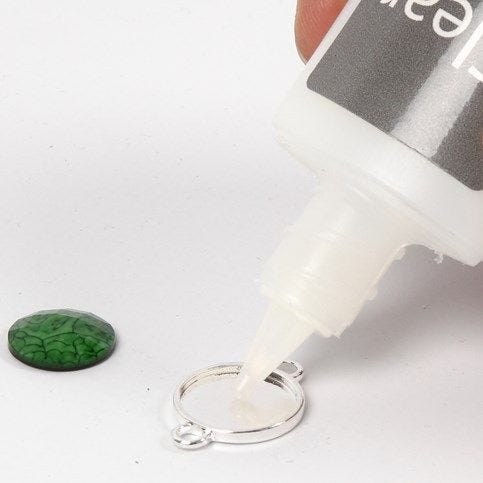 1.
Glue the cabochon onto the cabochon spacer bead using Clear Multi Glue Gel and let it dry.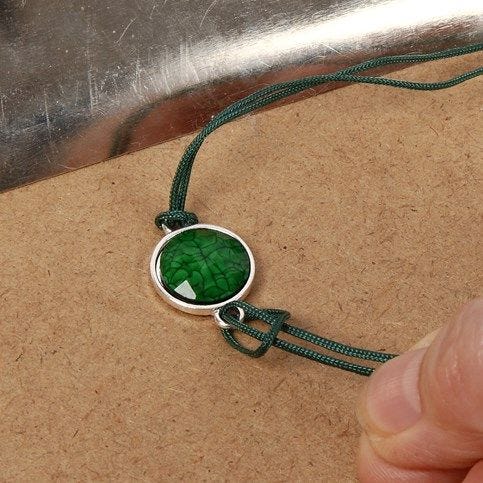 2.
Cut a 40cm piece of macramé cord. Double over and feed the loop through the spacer bead's eyelet, then feed the two ends of the cord through the loop and pull. Repeat this procedure at the other side. Secure one end onto the macramé board.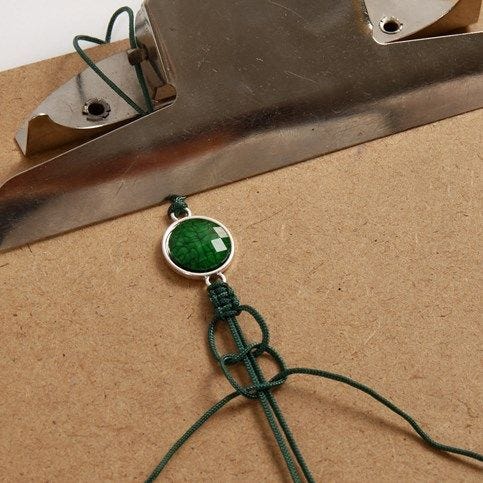 3.
Cut a piece of macramé cord measuring approx. 90cm. Double it over and arrange it so that the middle is underneath the two cords attached to the spacer bead's eyelet. Start braiding tightly. For further instructions, see "Braiding Techniques" on our "Jewellery School" website.
4.
Braid a 6.5cm section on each side of the spacer bead. NB: in order to save macramé cord, you may attach a clasp at the side.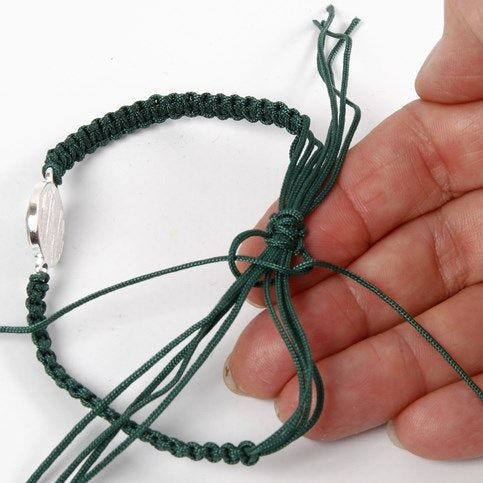 5.
Arrange the 2 x 4 cords so they are parallel – four from each side. Then braid around them with a piece of macramé cord measuring approx. 50cm.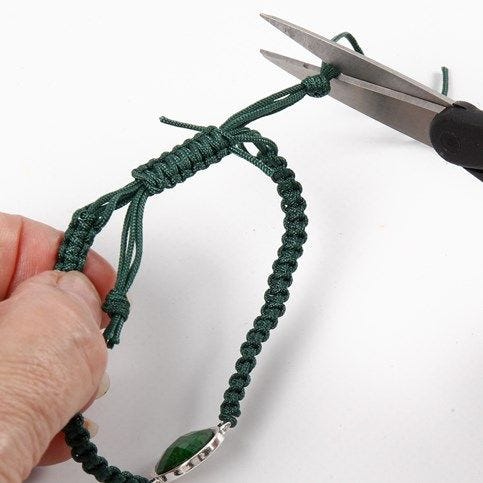 6.
Gather the four cords on each side with a knot and cut off the ends.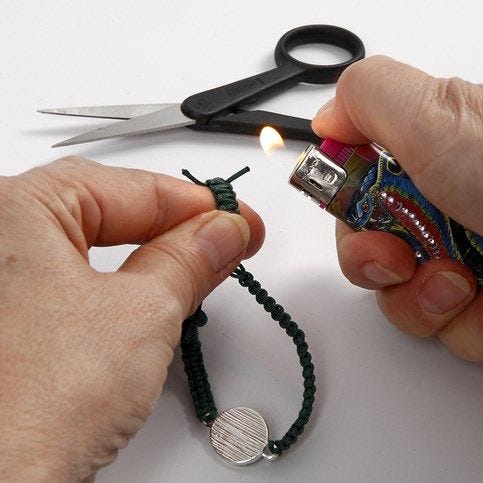 7.
Melt the cut off ends with a lighter, preventing them from fraying. Immediately push them together with a pair of scissors, flat nose pliers or similar.
I'm shopping as
b2c incl. tax
b2b excl. tax
b2g excl. tax
Go back
I'm shopping as
Continue as guest
Copyright © 2013-present Magento, Inc. All rights reserved.